8 Beautiful speakers that look as incredible as they sound
Who says a great speaker has to be boring? We got down to the nitty gritty to research the topic and, as it turns out, no one says this. In fact, there are plenty of brands stepping outside the box when it comes to speaker design.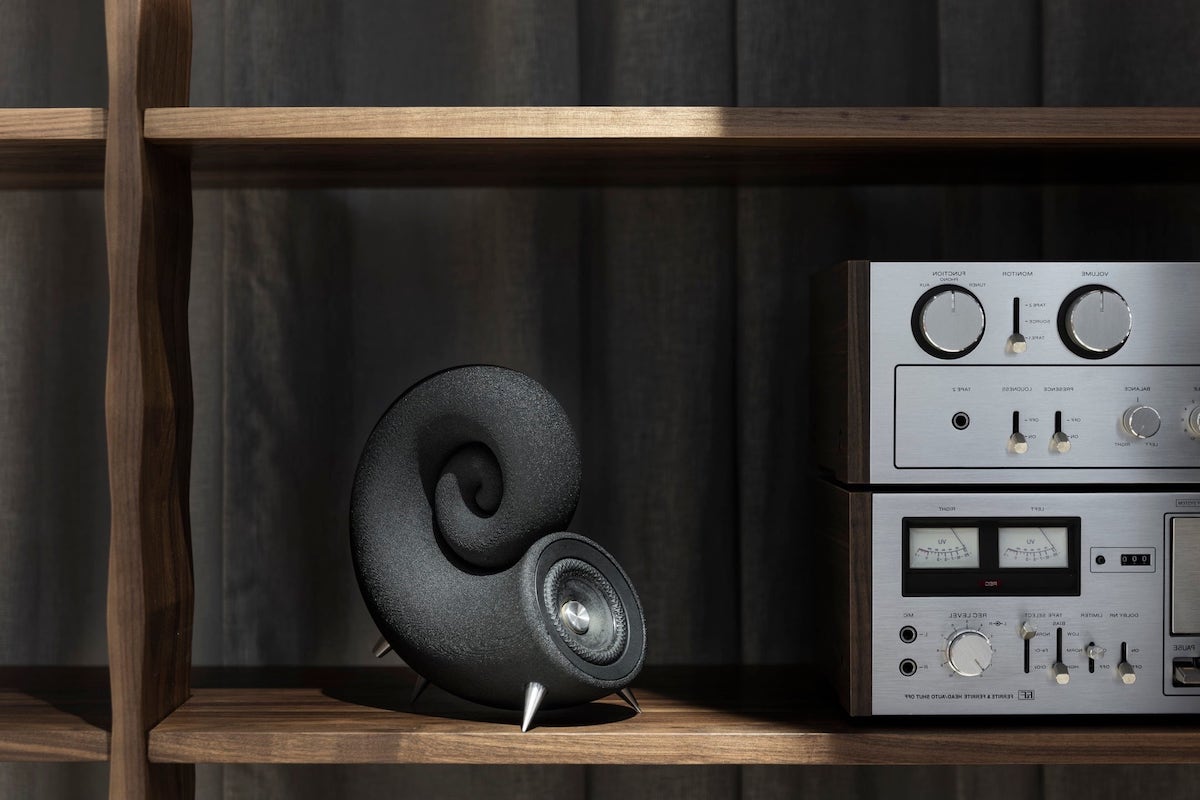 What are some gadgets that blend with home decor? Out with the cumbersome and clunky and in with the timelessly stylish. In the sea of plastic devices in the tech world, these clever home devices use a touch of wood to offer a fashionable twist on technology.
Are there any budget-friendly home theater options? Building the perfect theater system is easy when you have money to burn. But for those of us with a tighter budget, here are some affordable options that won't compromise your enjoyment.
Where can you find more incredible speakers? If these don't fit your interior space, you can continue your search in our speaker category here.
When you think of a great speaker, what do you imagine first? For most of us, we probably picture something large and intense and, most likely, made of black plastic. But, brilliant audio isn't confined to a bulky and unattractive speaker. Actually, it's quite the contrary.
Check out these beautiful speakers that break the mold of tradition to look as brilliant as they sound.
Bang & Olufsen S3 Flexible Wireless Home Speaker
Using the refined engineering of Bang & Olufsen, this Bluetooth speaker is powerful enough to be heard throughout the house. Choose to keep just one speaker at home or add a few to connect and simultaneously play the same content. The S3 provides true sound giving you the music as it was supposed to be heard.
Gomi Hand-Marbled Recycled Plastic Speakers
Made from plastic waste, this portable device uses flexible plastic that is typically not recyclable. Each Gomi speaker is equivalent to 100 plastic bags worth of flexible plastics. Additionally, the hand-marbled speakers each have their own individual look. Created with three modular components, the speaker is a combination of digital fabrication and traditional craft methods.
Ruark Audio MRx Wireless Multi-Room Speaker
On its own, the MRx is the ideal sound system for your living space, kitchen, or office. However, link it with other MRx, R2 Mk3, or R7 Mk3 models from Ruark and enjoy synchronized multi-room sound. Designed for wireless streaming, the MRx features a fresh and modern aesthetic to look great anywhere you use it. The Bluetooth receiver enables quick and easy connection for direct streaming. Additionally, aptX technology delivers CD-quality sound from any compatible device.
DEEPTIME Spirula 3D Printed Sand Speakers
Utilizing innovative design software, this device is 3D printed with real silica sand. Featuring an ergonomically calculated angle, the speakers aim the music straight to your ears. As a result, you can place the Spirula speaker wherever you like for it to work its magic. Boasting a gold spiral shape, the speaker comes with a 3-inch full-range driver along with a bamboo fiber paper cone.
Marshall Kilburn II Portable Bluetooth Speaker
This compact device offers over 20 hours of playtime on a single charge, allowing you to take your music wherever you like. Designed for portability, the speaker is extremely durable and rugged and even has an IPX2 rating. At just 5.5 pounds, it's easy to carry yet delivers exceptionally loud sound for its small size. To top it off, the speaker features a solid metal grille, paying homage to some of your favorite rock and roll equipment.
MOV-1 Ceramic Audio System
Totally wireless, this system connects to your device with Bluetooth and aptX technology. Featuring Danish Peerless drivers, this speaker produces impeccable audio for any genre. While the audio is big and bold, it's the design of the MOV-1 that will truly enthrall you. The beautiful ceramic casing offers a fluid design for the sound. In fact, it comes off as more of a piece of art than a speaker system. With this design, it works perfectly as the focal point in any room.
JLA M1 Minimalist Hybrid Table Speaker
In addition to being a delightful side table for your living room, it also holds a secret. Tucked underneath is a powerful speaker to fill your entire space. The M1 Table is wonderfully minimalist and features striking angles. Fitting in just about anywhere, the M1 Table features an 8-inch woofer as well as a 1 1/8-inch optimized silk dome tweet.
OE Mars One Elegant 360° Speaker
Dispersing audio in every direction, this modern speaker uses a 360° ribbon tweeter, a 360° cone mid-range tweeter, and a large-stroke powerful woofer. All of these pair with 200W of ultra-high power, 35Hz-38kHz ultra-wide frequency response performance, and a stunning aluminum alloy case.
Which of these speakers would you like to bring home? Share with us in the comments below.
The Gadget Flow Daily Digest highlights and explores the latest in tech trends to keep you informed. Want it straight to your inbox? Subscribe ➜