Where to Promote your Crowdfunding Campaign
The promotion of a crowdfunding campaign should ideally begin even before you launch your project. With these platforms and services, you can learn more about the process to make your campaign a success.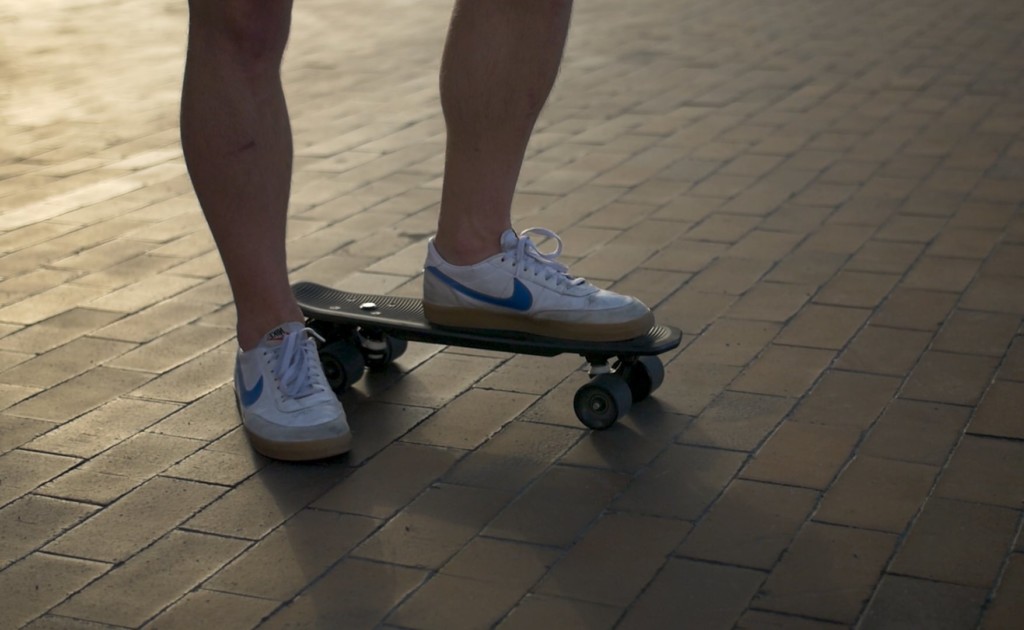 When should you start promoting your crowdfunding campaign? Begin promotions before you launch. Over the years, we have seen that campaigns with pre-launch exposure are more successful compared to those who start their promotions during the launch phase. This cheatsheet can help you get started.
What's the best way to promote your crowdfunding campaign during the first 3 days? Relying on the crowdfunding platform isn't enough. You need to focus on spreading your activities over other channels.
What are the secrets of launching an explosive crowdfunding campaign? Listen to our podcast with Khierstyn Ross of Crowdfunding Uncut to learn more about explosive campaigns.
Why is it that out of all the incredible crowdfunding projects on Kickstarter, only a select few become big names such as Oculus Rift (which has now made its way to being another Facebook acquisition) or Avegant Glyph? The answer? Crowdfunding promotion.
This time, we're focusing on one of the most important aspects of launching a Kickstarter project: promotion. This is indeed a vital task which, if done well, can launch your project towards success. From before you even launch to after you've been overfunded, promoting you campaign takes effort. Lucky for you, we've compiled eleven of the best websites that can help you promote your crowdfunding project.
Gadget Flow is the #1 platform to discover the best products on the market and stay up to date with the latest product releases and crowdfunding projects. With support for AR and VR, users can see products like never before. Gadget Flow has featured over 4,000 crowdfunding campaigns since 2012 and we're even listed as an expert company on both Kickstarter and Indiegogo.
Reaching over 25M people per month with the web platform, Gadget Flow also has mobile apps to help users discover new products and projects from anywhere. Likewise, we have a large reach through our engaging social media channels and newsletter lists. For campaign creators, it's one of the best ways to introduce your hardware and design products to an engaged community.
Big brands such as HP and DJI as well as thousands of crowdfunding projects trust Gadget Flow with their product promotion. There are a variety of packages to choose from to suit your promotional needs. Plus, you can begin promotions before you even launch your campaign. You can find more details and submit your product here.
Facebook Ads
If you're doing ads yourself, don't overlook the biggest social media platform on the planet. Facebook gives you a plethora of options to make sure you get the most out of your money. While designing your ads, make sure to do split tests at the ad set level. This will help you identify the most engaging audience base for your campaign. From there, move to split testing at the ad level to design the perfect ad. In addition to traditional ads, Facebook Messenger is becoming the next big channel for brand promotion through audience engagement. Fetch&Funnel is an agency that helps you develop your Facebook ads as well as create the perfect Messenger bot setup for your crowdfunding campaign. Potential backers can communicate with your Facebook bot to find out more and be directed right to your campaign page. It's a great way to create personalized communication for a variety of potential backers.
BackerClub
BackerClub is a platform that bridges the gap between backers and campaign creators. How it works is simple. Once you join the platform and launch a project, all you have to do is offer a specific pledge for BackerClub backers. This can be a price discount, a free add-on item, or an upgraded reward tier. As an exclusive club for serial backers, the average BackerClub member has backed 104 crowdfunding projects. Suffice to say, BackerClub puts your campaign in front of the right people.
Hyperstarter
Before launching your project, it's essential to test the quality of your campaign presentation. Hyperstarter does this for Kickstarter campaigns to offer you incredible insight. This marketing and analysis tool will help you identify a number of problems with your campaign page. From there, you are able to fix any issues with your campaign page as well as find influencers and backers in your product niche. Once you submit, your campaign is listed on the website for potential backers to see.
CrowdReach
Targeted advertising on Facebook can be challenging which is why CrowdReach is a total savior. The idea began after Zack Brown raised $55,000 for his 'potato salad' campaign back in 2014. Their targeted advertising puts your campaign in front of the right people so you can be sure its generating true interest. Depending on the stage of your campaign (pre-launch or after launch), you can choose to apply their services either to get more subscribers or drive more pledges.
CrowdfundingPR
Salvador Briggman, founder of CrowdfundingPR, is passionate about the crowdfunding industry and helping creators reach more people as well as their fundraising goals. Briggman started with CrowdCrux – a knowledge base to provide creators with marketing tips and promotional resources. With that knowledge under his belt, he's moved onto CrowdfundingPR. Taking things to the next level, it offers the tools campaign creators need to reach success. Starting with creating a press release, you can reach more people by enhancing your search engine visibility. From there, top journalists and bloggers can pick up the details of your campaign to help spread the word. The press release service is free, or you can opt for additional features for even more reach and success.
BackersHub
This is a great place for backers to get exclusive deals on Kickstarter-funded projects. It helps backers keep an eye on which projects to support and which projects to reconsider before pledging. For campaign creators, it's a lucrative place for you to promote your project thanks to the strong backer base. The community in BackersHub is full of active crowdfunding site users all looking for campaigns to back, making it a prime place to begin your promotions.
Green Inbox
One of the best ways to jumpstart your campaign is by reaching out to your personal contacts from the very beginning. However, in order to reach them on social media, you'd need to create ads as the organic reach of traditional posts is limited. Green Inbox solves this by letting you send messages to all of your social media contacts at once. You can choose each of the friends you'd like to message (or you can select all), and you can even personalize it.
Kickbooster
At Kickbooster, the aim is to simplify the marketing aspect of your crowdfunding campaign. The service allows campaign creators to run a referral program during their crowdfunding campaign which provides an incentive for backers to share and promote your campaign. Kickbooster makes crowdfunding campaign marketing so much easier. Signing up for Kickbooster is a snap; all you need to do is click on the "Try Kickbooster for free" button on the Kickbooster home page and follow the simple steps. After you have successfully set up your account, you will be presented with a unique campaign page where you can direct your boosters and offer them incentives for sharing your campaign.
KickstarterForum.org
This is one of the coolest forums where you can like, share, and comment on existing Kickstarter projects or share your own. There are certain rules and regulations you need to follow in order to be a part of the platform, which makes it more exclusive.
CrowdFund Buzz
CrowdFund Buzz produces PR and social media content for crowdfunding campaigns. With a slogan that says they "they bring the crowd to your crowdfunding project," it's a great way to reach millions of potential backers.
So much goes into having a successful crowdfunding campaign so you must do things right. And, promoting your product can be easy when you choose the right platforms. Check out our entire crowdfunding checklist for more information and inspiration.
Share This