Why Dolby Atmos is the best audio technology yet
Dolby Atmos was designed to provide incredible surround sound on any device. At long last, the technology is coming of age.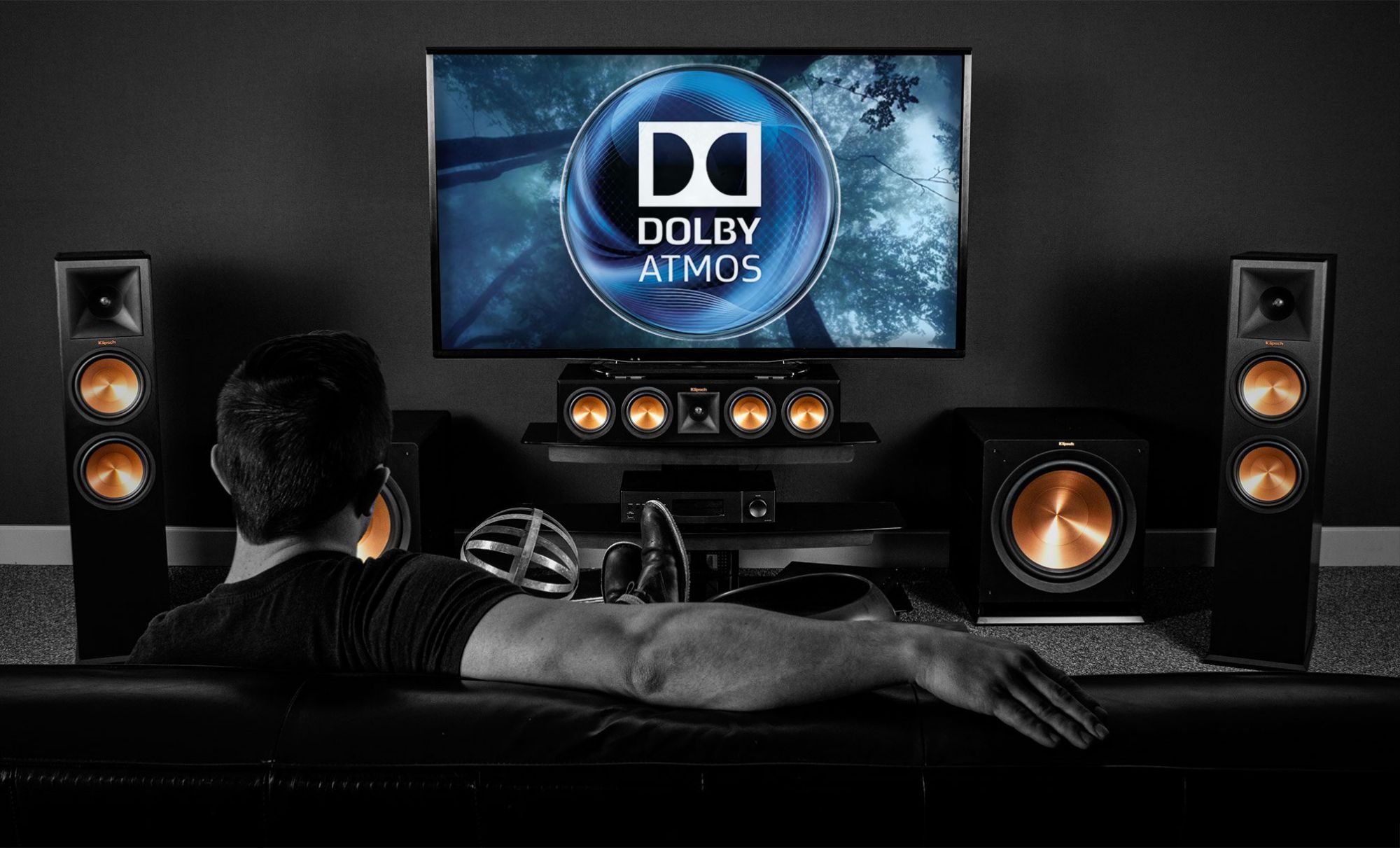 What is Dolby Atmos? It's a kind of surround sound that is super immersive.
What platforms support Dolby Atmos? Many home sound systems, Samsung Galaxy phones, Xbox consoles, and more.
Does Apple TV 4K support Dolby Atmos? Not yet, but it will soon. At WWDC, Apple stated that support will arrive in a tvOS update this fall.
Originally launched in 2012, Dolby Atmos is an audio format that brings a remarkable level of detail to movie and game soundtracks. Because the system is dynamic, it can produce the same effect with any hardware.
For many years, the technology has been largely ignored. But after the announcement that Dolby Atmos sound will be used in the forthcoming Apple TV 4K, it's time to look again at this audio format.
How does Dolby Atmos work?
Whereas traditional surround sound setups rely on a designated number of audio channels, Dolby Atmos is based around audio "objects." In addition, Atmos systems can render audio in real time.
It sounds like a load of technical marketing spiel, but the contrast is very real. Using objects instead of channels allows Dolby Atmos systems to adapt to different setups.
[tweet_box]Dolby Atmos was designed to provide incredible surround sound on any device. At long last, the technology is coming of age.[/tweet_box]
As a result, you get the same immersive experience, whether you're listening via your home cinema setup or headphones connected to your phone.
How do I get Dolby Atmos?
While Dolby Atmos hasn't exactly spread like wildfire, there are numerous products that support the format.
If you already have a regular sound system, the PSB Imagine XA Speakers (approx. $466) offer an affordable entry point. These upward facing speakers bounce sound off the ceiling in order to provide that 3D experience. They come as a pair, so they work together or as part of a larger setup.
For around $800, you can get the Damson S-Series Wireless Home Speaker System. This full sound system delivers genuine Dolby Atmos sound, and the speakers are surprisingly compact.
Virtual reality fans can also enjoy Dolby Atmos sound with the Oculus Rift, HTC Vive and Samsung Gear headsets. You can even get the Atmos experience with Google Cardboard.
Meanwhile, gamers can try Dolby Atmos with certain Xbox One games. On the move, the Samsung Galaxy S9 and S9+ can handle this audio format, along with the Huawei P20 and P20 Pro.
Which upcoming products will use Dolby Atmos?
This month, Apple revealed at WWDC that the Apple TV 4K will receive Dolby Atmos support this fall. Owners will need only to connect a sound system to the streaming box in order to experience immersive audio.
In a recent interview, the sound experience leader of Sonos, Giles Martin, also flirted with the idea of supporting Dolby Atmos in future products:
"I think we [Sonos] could be able to do it, but it's a bigger cost."
The best audio technology yet
So, there's plenty of compatible hardware around. What about the content?
Quite a few Blu-ray movies have a Dolby Atmos soundtrack — such as Brave and Deadpool — but you won't find much compatible content on streaming sites. For gamers, titles such as Gears of War 4 and Assassin's Creed Origins on Xbox come with Atmos sound.
However, with the big boys now backing Dolby Atmos, expect much more content in the coming months.
Have you tried Dolby Atmos? Share your experiences in the comments!
The Gadget Flow Daily Digest highlights and explores the latest in tech trends to keep you informed. Want it straight to your inbox? Subscribe ➜