The O-Cedar Steam Mop Tackles Grime on Hard Floors and Carpet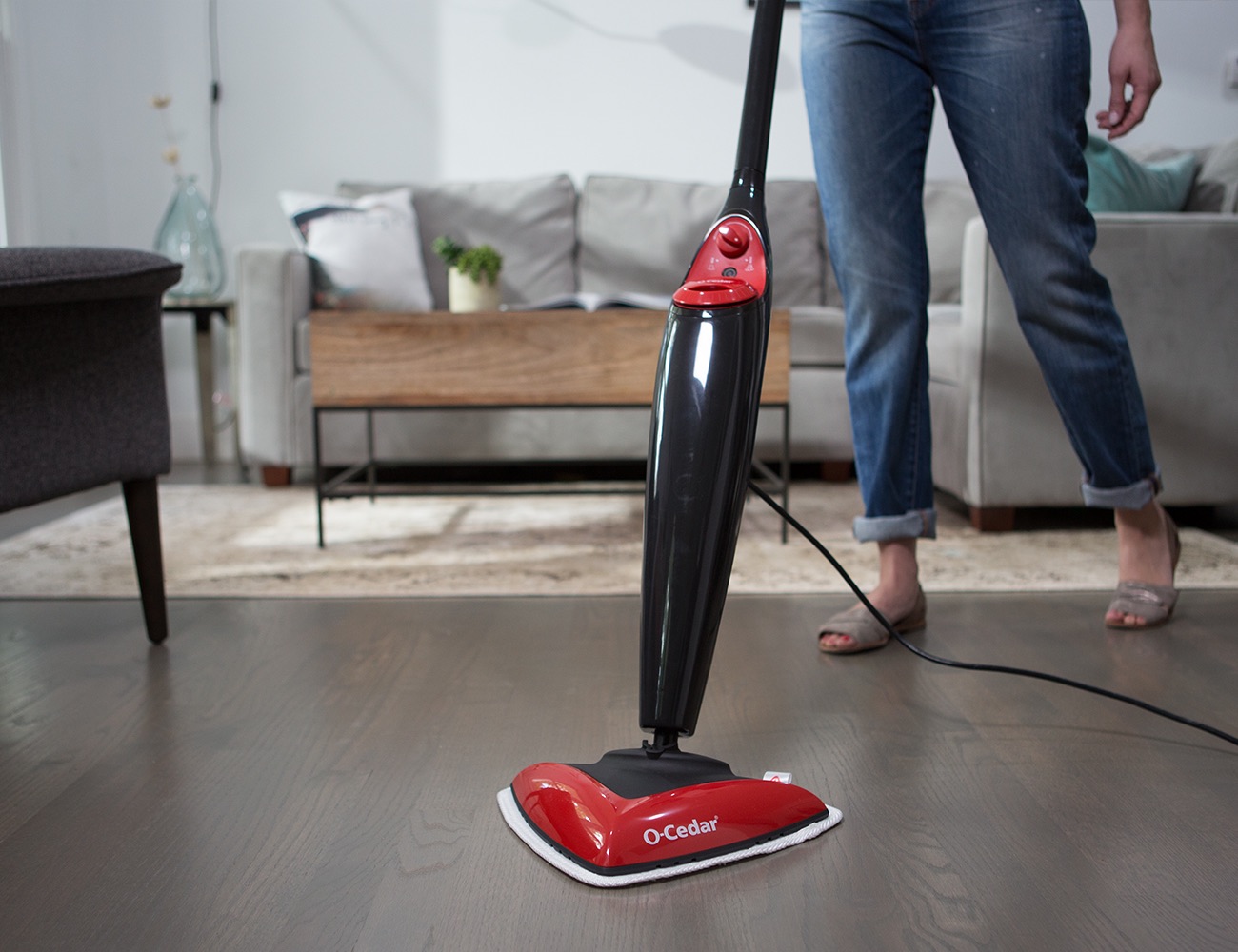 Dust everything in your home, clean all the glass and mirrors, get your floors sparkling. One of these things on your honey do list is not like the other: making sure your floors are free from bacteria is now super easy thanks to the O-Cedar Microfiber Steam Mop.
This is the one device you should certainly have in your toolbox (or at least your cleaning routine). Providing an ultra deep clean, the O-Cedar Steam Mop leaves your floors spotless with an effortless glide.
The Steam Mop is the perfect home cleaning solution. Rather than coating your floors with chemicals and the air with harmful toxins, this mop produces a naturally hygienic clean with just water. Complete with a washable microfiber cloth, the Steam Mop kills 99.9% of bacteria.
To use this mop, simply fill the reservoir with water, plug in, and switch on. With constant access to electricity, the Steam Mop heats up to be ready to use in just 20 seconds and maintains the temperature throughout the clean.
Of course, no two floors, or messes, are created equal. The Steam Mop is equipped with a steam power regulator so you're actually able to adjust the steam for different floor types. From the lowest setting to the highest setting of steam, you can move from wood to tile to laminate without missing a beat (or a speck of dirt). Incredibly, the Steam Mop also comes with an attaching carpet glider to tackle germs all over your home.
The shape of the Steam Mop head comes to a slight point to ensure it can clean even the deepest corners. Ultra light, it weighs just five pounds and is also easy to handle as it glides over the floor and powers through dirt and grime.
With the Steam Mop, a thorough clean is not only achievable but also simple to do. No mess is too dirty as this mop powers through. Available now, you can purchase the Steam Mop for just $99.99.