12 Smart everyday gadgets you should carry in your pocket
With so much smart and clever technology around it, our homes and offices have become tech havens. But, it's possible to take all your favorite technology on the go. These smart everyday gadgets are all about pocket-sized convenience.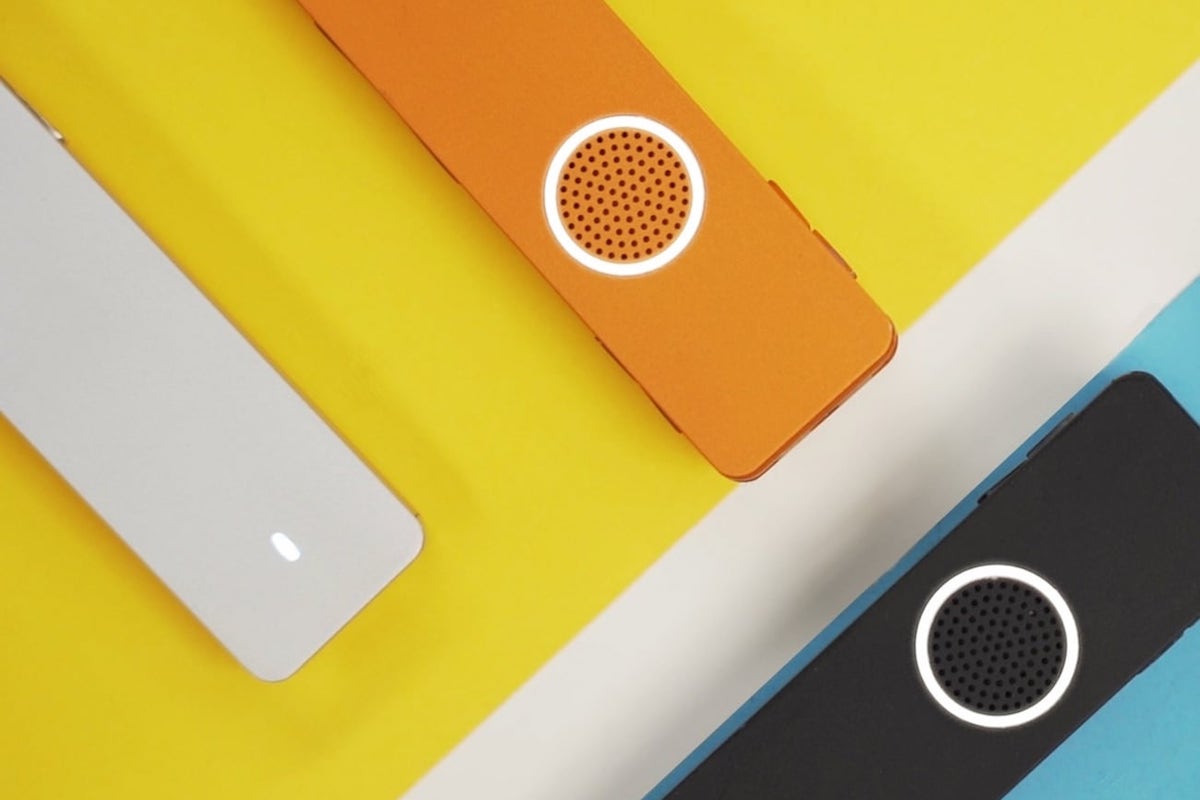 How can everyday carry gadgets improve my day? Everyday carry gadgets are becoming increasingly popular. From compact tools to durable wallets, here's a look at how a few key items can transform your day for the better.
Where can I find more everyday carry gadgets? It's not just about what you carry, it's how you carry it. Check out our favorites here.
Which bags should I carry to improve my commute? Most laptop bags share the same dull design and uninspiring features. But these carriers all offer something a little bit different – whether that's eye-catching style or exceptional ergonomics.
Just 15 years ago, the idea of carrying a smart assistant in your pocket was unimaginable. Thankfully, times have changed. Now we can surf the web, make phone calls, take photos, answer life's most challenging questions, know the temperature, and more on the go, all with our smartphones.
Along with super-smart smartphones, there are plenty of other pocket-sized devices that can make our lives easier and better. Check out these smart everyday gadgets that can fit right in your pocket.
Power-Vessel All-in-One Gaming Keyboard
This nifty keyboard is impressively lightweight and compact and connects seamlessly to your Bluetooth devices. It functions as a wireless remote, gaming controller, and even an audio receiver all in one. You'll love having full access to a backlit QWERTY keyboard for easy typing on the go. Or, use it with your streaming smart TV to quickly search for shows and movies.
ONE Mini Pocket Multilingual Assistant
This all-in-one device integrates voice recording, multilingual speech-to-text, AI translation, and a live interpreter service. You'll no longer have to click between inadequate translation apps on your smartphone. Whether you're a digital nomad or an avid traveler, it's the perfect device to pack on your next trip thanks to its compact size.
DoBox Mini All-in-One Wireless Hub
To connect your Ethernet cable, flash drive, keyboard, speaker, and monitor all at once—here's the hub for you. The DoBox Mini even lets you use a keyboard and mouse on your iPad. And, to make things even better, it's completely wireless. Just connect it to your Wi-Fi network. Plus, this wireless hub has 32 GB of internal storage and a microSD card reader. This all comes in a pocket-friendly size for easy carrying.
Phiaton BOLT True Wireless Earphones
These in-ear headphones let you enjoy your music for as long as you like, thanks to the included charging case. The charging case also doubles as a portable speaker so you can take the party anywhere. Just insert your earphones into the charging speaker case if you want to share your music with others. Complete with custom-made balanced armature drivers for high-resolution audio, the entire charging case and earbuds fit right into your pocket.
Nomad Tile Slim Tracking Wallet
This handy accessory can carry up to 12 cards while the secret sleeve hides a Tile Slim. Using advanced crowdsource location and Bluetooth technology, the integrated Tile Slim makes it easy to keep track of your wallet. Just use the Tile app to find out your wallet's exact location whenever you want to. Thanks to its concealed design, thieves won't be able to detect the Tile Slim, ensuring that your wallet remains trackable.
Somiflash Wireless 1TB Hard Drive
Offering 1 TB of space, this device solves low storage issues on your smartphone, tablet, and PC. With its wireless feature, Somiflash is capable of streaming data on multiple devices at the same time. Featuring built-in 3.1 USB and wireless interface, it can stream data continuously on up to 12 devices. Likewise, it allows users to simultaneously access data on 12 screens. Did we mention it's no larger than a thumb drive? Hello, practical and portable storage!
HUNT22 Ultra Compact UV Flashlight
Barely measuring an inch in length, this small yet mighty light delivers up to 3W of UV light. This special type of light illuminates what cannot be seen by the naked eye. It offers a whole new world to everything from currency to nature and wildlife to cleanliness. It can even be used to produce spectacular UV photography. The HUNT22 is designed to handle anything you throw its way.
mophie Powerstation Keychain Power Bank
Offering a 1,200mAh battery capacity, this device comes in handy when you need to charge your smartphone on the go. Featuring a carabiner attachment, Powerstation Keychain easily clips to your bag, keys or belt loop. Or, it's small enough to slide into yoru pocket unnoticed. Additionally, the integrated USB-C cable makes it easy to charge your phone on the go without carrying an extra cable. Thanks to mophie Priority+ charging, the keychain power bank enables pass-through charge while it is connected to a power source.
Mighty Vibe Spotify Music Player
This small and lightweight device easily clips on to anything or fits in your pocket, allowing you to enjoy music while you're out without your bulky phone. Using Bluetooth connectivity, you can simply pair the Mighty Vibe to your wireless headphones for a wire-free listening experience. It also works with wired headphones if you prefer. In addition, the Mighty Audio app syncs more than 1,000 songs from Spotify, offering over five hours of offline play.
Gotek R2 Wireless Foldable Keyboard
Compatible with modern portable gadgets, this device comes in handy when typing with your thumb just doesn't cut it. The Gotek Foldable Keyboard supports iOS, Android and Windows smartphones, and tablets. The double folded keyboard features a magnetic design, complete with an integrated stand. The stand doubles also as a lock, holding it in its folded position in your pocket or bag. For devices up to 10 inches in screen size, this keyboard is exceptionally slim for easy carrying.
PocketSprite Portable Retro Gaming Device
Offering instant access to gaming classics, the PocketSprite includes Gameboy, Gameboy Color, Gamegear, and Master System. And, the retro gaming device is small enough to fit on your keyring or in your pocket. Despite its small size, the PocketSprite is an entirely playable emulation console. It even lets you pick up where you left off and put it down whenever you need.
TYLT Mini Boom Bluetooth Speaker
This ideal everyday carry lets you listen to your beats anywhere and everywhere. In fact, it's small enough to fit in your pocket or bag for music on the go. The Mini Boom offers up to four hours of playtime before you have to recharge it. To quickly charge the 300mAh internal battery, just use the included micro USB cable. Plus, the built-in microphone lets you take calls or talk to your phone's personal assistant without disconnecting your device.
Which one of these devices will you be carrying in your pocket? Share with us in the comments below.
The Gadget Flow Daily Digest highlights and explores the latest in tech trends to keep you informed. Want it straight to your inbox? Subscribe ➜