6 Fun office gadgets to help you break up the work day
Taking a break from work should include a lot more than scrolling through your news feed. Check out these office-friendly gadgets to add a spot of fun and spontaneity to your day.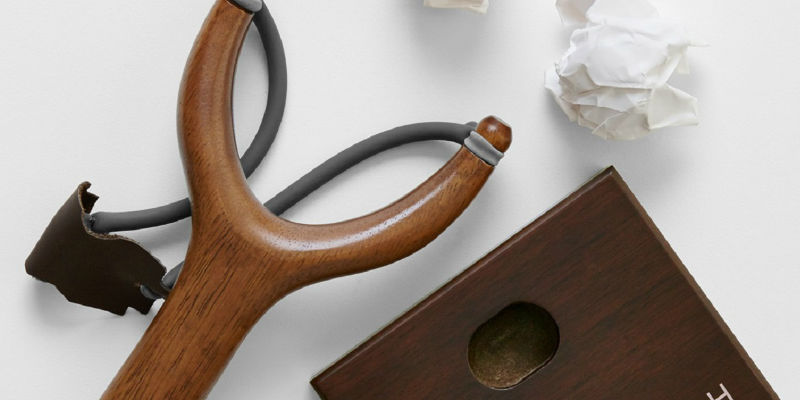 Which gadgets do you need for an ultimate home office setup? Working from home presents a new set of challenges, especially for digital nomads who like to take their work on the go every now and then. We've found some of the best workspace gadgets to help you maximize your space at home so you can be more efficient than ever.
Is working remotely better than going to an office? Working remotely certainly has its perks. You can work from anywhere or even in your pajamas. Here's how that can make work life even more fun.
Can technology actually improve your focus at work? With mindfulness, you can set goals and maximize your productivity even on the busiest of days. These gadgets can help.
Sitting in a cubicle all day can be draining. Even if you have an office with a view, the emails can seem depressingly endless. Rather than hit the water cooler for another round of office gossip, it's time you added a little fun to your workspace.
These fun office gadgets break up your long hours at work with a bit of fun so you can take a few quick breaks and get back to work feeling refreshed.
Very Important Puppets Interactive World Leader Speakers
These designer vinyl toys provide a snarkier and funnier version of a virtual home assistant. They add a touch of sass to your daily life while following commands and answering questions. Who says political commentary at work can't be productive?
Elastic Precision High-Quality Rubber Band Guns
Available in three models, these premium wooden toys are both durable and super fun to use. Choose from the PPK made famous by James Bond, the 1911 which was modeled after the world-famous Colt, or the high capacity MP5 submachine gun. Each model features stunning all-natural wood with options including maple, walnut, osage, and paduak. Be ready for any office prank war.
Qball – Throwable Wireless Microphone
The Qball is a fun and dynamic way to engage and interact with your audience, whether that audience is a bunch of fans at a comic book expo, a room full of third graders, or your boss on the other end of that video conference. Simply toss it to whoever is about to speak so everyone else can hear. It's so much better than another boring meeting.
Desktop Wood Slingshot
Make your slingshot office-appropriate by replacing it with the Desktop Wood Slingshot. Featuring exceptional carved wood and a durable rubber sling, it comes with its own walnut base to keep it safe and sound when no in use. Perfect for keeping your coworker awake during conference calls, the Wood Slingshot is also great for sending crumpled sticky note messages across the office.

Rubiks Cube Light
As the ultimate brain game, the Rubiks Cube Light takes things up a notch by illuminating the cube. Officially licensed by Rubik's, this cube light can stay lit for up to two hours on a single charge. Easily rechargeable by USB, it's the perfect game to keep your mind engaged even on a break.
Big Enter Button Nap Pillow
Shaped like the iconic key on your keyboard, this pillow serves three different purposes. Of course, the soft and plush material is the perfect place to catch up on some sleep. The office theme may even get you off the hook when your boss catches you. But it also serves as an actual enter button just like your keyboard – except you can hit this one with force to release any frustration or celebrate a win at work.
For more cool office gadgets and accessories, head over to our collection here.
The Gadget Flow Daily Digest highlights and explores the latest in tech trends to keep you informed. Want it straight to your inbox? Subscribe ➜