iPhone 6 Mash-up: Interior Car Accessories and Cool iPhone 6 Cases For an Enriched iOS Experience
The launch of the new iPhone 6 and 6 Plus has been one of the most grossing tech events of 2014. By bringing the largest and thinnest iPhone into the limelight, Apple has shown that there's still a lot left in the world of iPhone innovation. Many of you must have already had the pleasure of using this new star as your everyday smartphone and this roundup is for you and all those future iPhone 6 buyers in queue. As soon as we purchase a gadget, the next step is always driven towards accessorizing it. Sometimes it's because we want to protect it from unwanted damage and sometimes because we want to blend it with our everyday lifestyle. This is solely the reason why this roundup focuses on interior car accessories and cool iPhone 6 cases. Both these areas hold a lot of importance in an iPhone 6 user's life who would always prefer accessories that can help him use his smartphone in a better way. Here's a look at some of the best interior car accessories you can use for docking your iPhone 6 while you're on the go. Following it are some of the coolest iPhone 6 cases every modern gadget lover would like to check at least once.
Latest Interior Car Accessories for Docking Your iPhone 6
Okra Universal Magnetic Vent Car Mount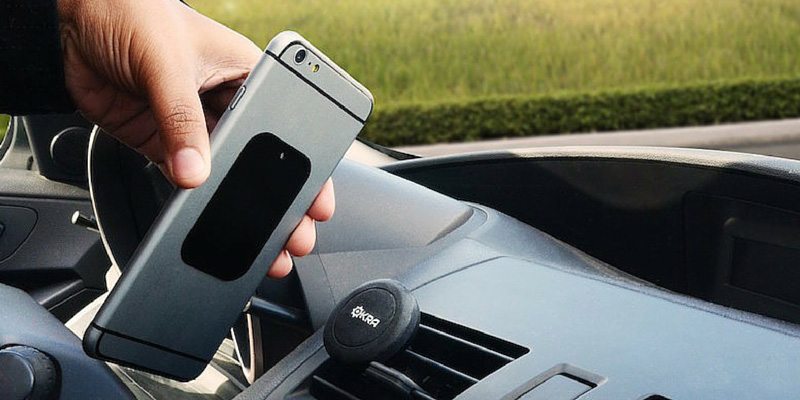 This car mount is a reliable and efficient way to safeguard your device while driving and also be able to quickly access it on the road without having to risk a car accident. The Okra magnetic car mount is designed in a way that makes is compact and easy to use for any phone.
Magnetic Vent Mount iPhone 6 by Iottie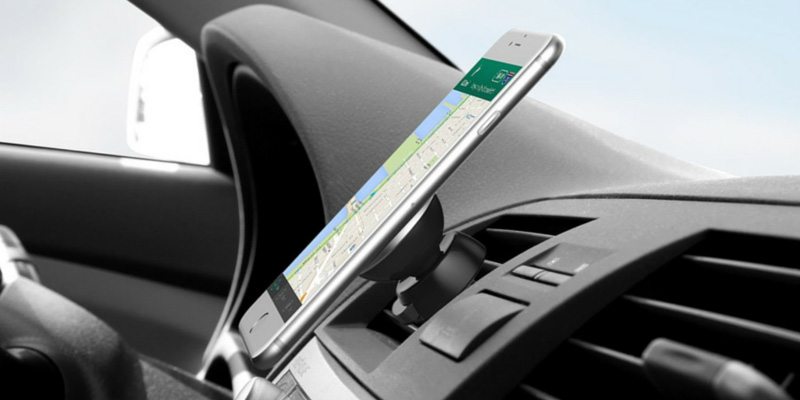 The iOttie iTap Magnetic Vent Mount is a new sophisticated yet fully functional mounting solution that provides a strong grip to smartphones using a magnetic hold. Utilizing an aluminum bezel, the iTap Magnetic Vent Mount is not only built with great quality but also gives off a neat contemporary look to make it stand out from the rest.
Protective and Cool iPhone 6 Cases
iPhone 6 Battery Case by Trianium
Experience your iPhone 6 in a whole new way. The best part of the Trianium Atomic S provides your iPhone 6 with premium protection against the wear and tear of everyday living, while it is still keep its minimal form factor.

iPhone 6+ Black Leather Full Body Wrap
The sophisticated looks of real leather and the thinness is what gives this phone wrap an edge of its own. You don't get to compromise either on style nor on protection but enjoy both in a beautiful way.

Felt iPhone 6 and 6 Plus Case by Fuz
You can call it a form of modern design which adds a classic charm to your iPhone 6 series and makes it stand out from the crowd. In order to keep up to the standards of strength and rigidity, the case has been provided with a thermoplastic urethane inner layer.

Easy installation, two card slots and four vibrant colors make the SurfacePad for iPhone 6 by Twelve South a worthy accessory for your brand new Apple phone. Premium quality buttery soft Napa leather goes behind the making of this adorable cover that isn't bulky but definitely stylish.
Incase you want to keep looking for more ideas on how to accessorize your iPhone 6, here's our special collection that can be of great help. Happy Gadgeting!