Love Vintage Style? You Need to See the Stunning H Series Watch Collection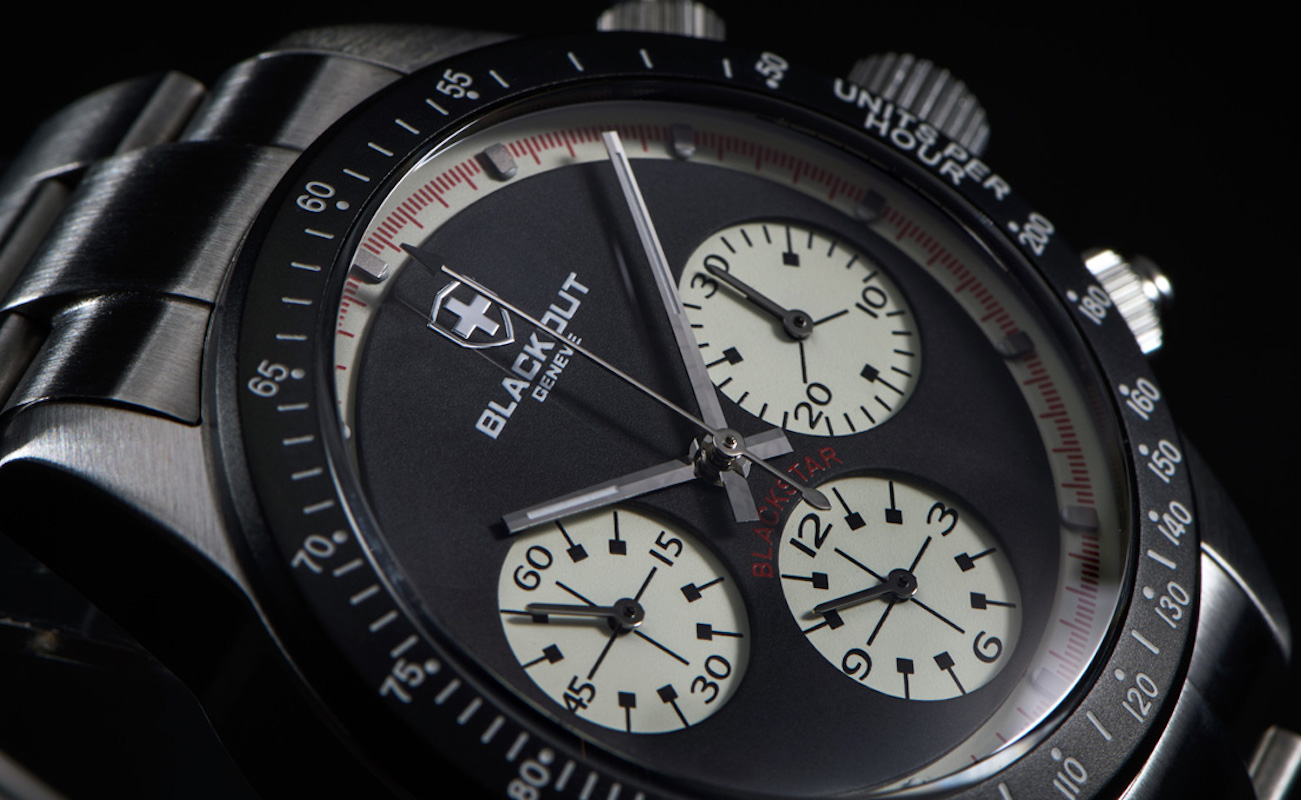 There is something about classic watch design that outdoes the modern competition. Somehow, seeing a physical movement ticking away feels more authentic than glancing at yet another touchscreen. You might also say there is something reassuring about a device that does not demand constant charging. The new H Series watch collection from Blackout Geneve epitomizes all these likable vintage traits. Inspired by the great watchmakers of Switzerland, these timepieces are simple yet sophisticated. They combine classic looks with the best of modern engineering.
– Beautiful watch face and manual movement protected by sapphire crystal
– Five different models to choose from, with dial color and bracelet options
– Each watch made from 316L stainless steel, water resistant up to 328 feet
Vintage Style
In recent times, we have come to associate newness with improvement. Even if the "new iPhone" were no different from its predecessor, people would still upgrade. There is some logic in this trend — technology moves forward and fresh eyes attempt to tackle old problems. But when something is already perfect, there is no need for innovation.
That's why the folks at Blackout Geneve are sticking with classic Swiss style. The H Series watches utilize the best modern materials, but the designs are timeless. Perfect both for formal and casual wear, you can admire your Blackout watch all day long. Plus, these timepieces are built to last.
Watch Collection
Blackout is not new to this game. The company has been making watches for an exclusive set of customers for ten years. After a decade in the trade, the Swiss firm now wants to deliver the same quality to a wider audience.
The H Series comprises five different models, each with a slightly different feel. They are all crafted from durable 316L stainless steel, with a mechanical movement inside. Both the face and the movement are protected by unscratchable sapphire crystal. Seeing the tiny cogs whirring at the back just adds to the wonderment.
[tweet_box]The new H Series watch collection from Blackout Geneve epitomizes vintage style[/tweet_box]
The casing hugs your wrist, measuring just 12.4 mm thick. Despite the svelte shape, these watches can withstand underwater dives to 328 feet. In other words, you certainly don't need to worry about overhead conditions.
Oh So Pretty
The handsome face has sleek black hands, each with a glowing strip. Beneath the main dial, a smaller chronograph counts the seconds. Meanwhile, the tachymeter helps you measure speed. These carefully calibrated functions are assembled and tested in Geneva, the home of watchmaking.
In terms of colors, you can choose from various subtle combinations of black, red and white. Each comes with a double adjustment strap, made from steel. In addition, you can customize your watch with the supplied NATO strap.
Delivered in a beautiful presentation box, your Blackout will enhance your style for years to come.
"Our watches are assembled and tested in Geneva, Switzerland under the close supervision of local watchmakers and swiss designers. This allowed us to create watches of impeccable quality with fabulous designs at an excellent price."

"To ensure the highest quality product, our team found a way to offer Swiss designed watches with the same premium materials and quality guarantee as other luxurious brands – but at a far more affordable price." — Blackout Geneve on Kickstarter
What We ❤️
These watches capture the magic of mechanical movements and Swiss design.
Future Designs
We would love to see the same vintage style applied to more timepieces in future!
Availability
– Kickstarter: Until September 9th
– Pledge: $430.41 USD
– Delivery: November 2017