Here Are the Wearables to Watch in 2017
After a shaky start, wearable technology has really come of age in the past couple of years. Millions of people now wear fitness trackers every day and smartwatches are steadily gaining traction. This year, wearables are going to get smarter and more stylish. Here is our roundup of the best smartwatches and fitness trackers you can buy now, along with some great tech coming out this year.
ASUS Zenwatch 3
Apple Watch Series 2
CoWatch
Fossil Q Smartwatches
Blocks Modular Smartwatch
Vector Luna Smartwatch
Suunto Traverse Alpha Watch
Activité Steel Smartwatch by Withings
Breitling Exospace B55 Connected Smartwatch
POMO WAFFLE GPS Smartwatch for Kids
fitbit flex 2 Fitness Tracker
InBody BAND Body Composition Analyzer
LVL Wearable Hydration Monitor
Misfit Vapor Smartwatch
Casio Smart Outdoor Watch
Wearable Wonders
This beautiful Android beast has a 1.39-inch AMOLED display and a powerful Snapdragon Wear 2100 processor.
Price: $255
The 2nd generation of Apple's smartwatch integrates seamlessly with iOS, and the device is water-resistant to 50 meters.
Price: $299
Dubbed "the most affordable high-end smartwatch," CoWatch is the first smartwatch to integrate with Alexa, Amazon's intelligent assistant.
Price: $179
These stylish wearables have integrated LTE, meaning you can still get notifications without your phone.
Price: $295
Special Abilities
Can't decide what features you need? Blocks lets you switch between extra battery capacity, a thermometer, a fingerprint scanner, and several other options.
Price: $110
With 30 days of battery life from a single charge, the Luna is ideal for busy people.
Price: $228.44
With integrated GPS/GLONASS navigation and a rugged design, this smartwatch helps you stay connected in the great outdoors.
Price: $569
[tweet_box]With 30 days of battery life from a single charge, the Luna smartwatch is ideal for busy people.[/tweet_box]
Classic Style
This gorgeous watch is made from stainless steel, with a minimalist watch face and 3-axis accelerometers tracking your activity.
Price: $169
For all you professional pilots out there(!) the Breitling Exospace offers precision timekeeping and water resistance to 110 meters. Just don't look at the price…
Price: $9150
Don't Forget the Kids
Wearables are not only for grown-ups — the Pomo Waffle helps kids to tell the time and remember their little responsibilities.
Price: $99
Fitness Goals
If you are looking for a simple, lightweight tracker, look no further than the latest Fitbit Flex.
Price: $99.95
This activity tracker allows health-conscious wearers to monitor their sleep quality, muscle mass, and even body fat. Not for the faint hearted!
Price: $156.66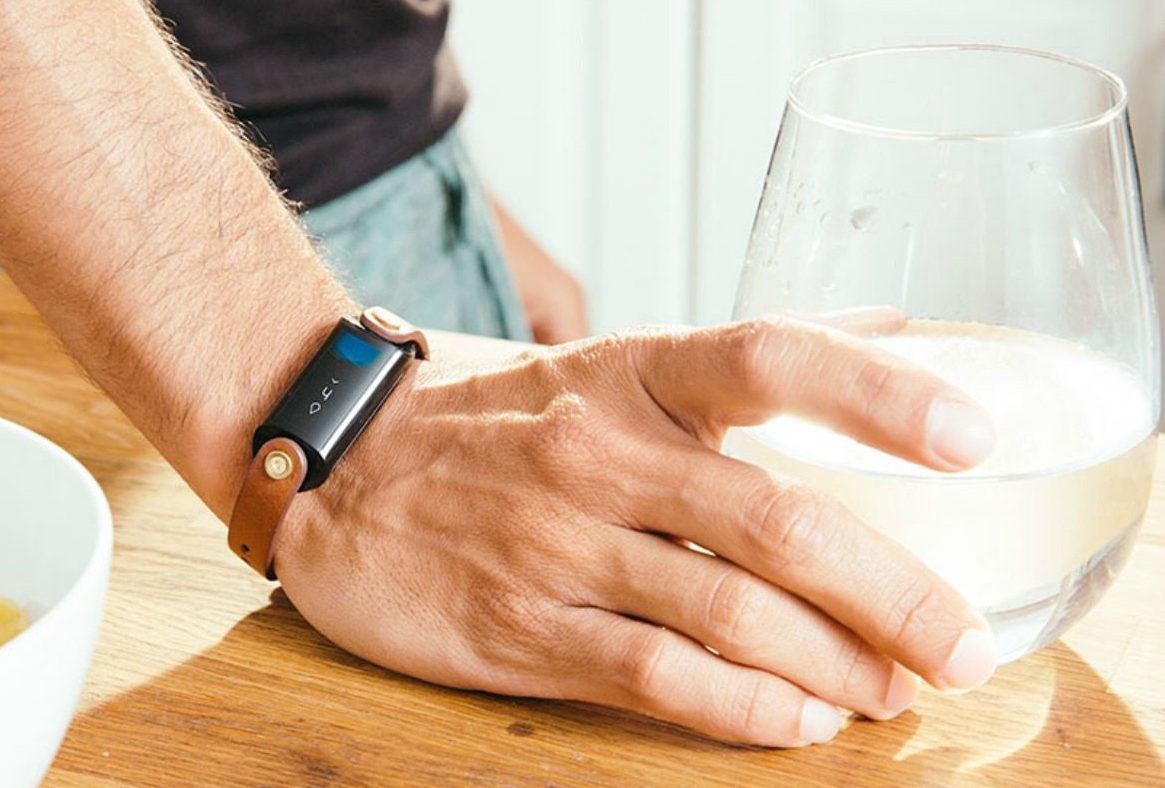 Staying hydrated is pretty important, and this little band will remind you to keep downing glasses of water.
Price: $149.99
Coming Up
This sleek smartwatch debuted at CES, promising GPS, heart rate monitoring, sleep tracking, fitness tracking, and a virtual bezel.
Price: TBA
The upcoming PRO TREK smartwatch from Casio has two location systems, a barometer, an altimeter, and other key features for outdoor adventurers.
Price: TBA
Which is your favorite wearable from our roundup?