Wilson X Football Puts a Professional Spin on Your Throws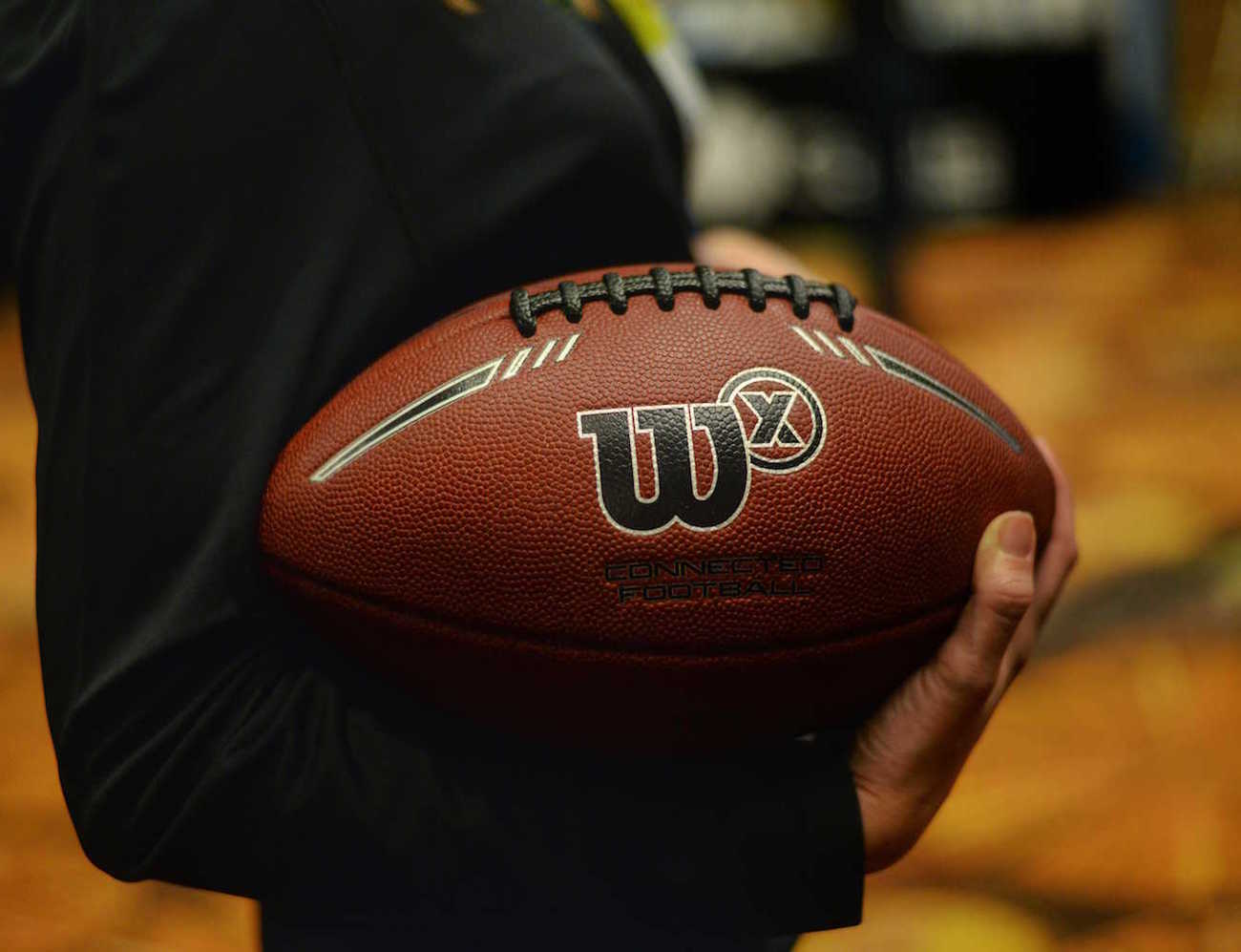 Ah… it's that time of year again. The temperature is slowly dropping and people everywhere are getting together for cozy afternoons inside. No, I'm not talking about pumpkin spice season. I'm talking about football season. We have our fantasy line-ups complete and the jerseys of our favorite players ready to go. But, do you ever wonder how you would stack up against the likes of Tom Brady, Cam Newton, and Aaron Rodgers? Wonder no more.
Introducing the Wilson X Connected Football. Capturing live metrics with every spiral you throw, you can see and improve every part of your game. The latest in the connected gear from Wilson, this football is the smartest football you've ever seen.
Offering a revolutionary approach to how you practice, the Wilson X Connected Football can measure all angles of the game. Loaded with lightweight sensors inside, the metrics include your throw distance, spin rate, velocity, spiral efficiency, and even the catch/drop rate. To stay connected, you can use the included wrist coach mount on your non-throwing hand to hold your smartphone. Available in both TDS (official) and TDJ (junior) sizes, the Wilson X Connected Football can be used for all ages.
Connecting to the app, free for both iOS and Android, you can create your very own football avatar complete with a jersey, number, and your favorite team to track and record your progress. Like a video game, you can select one of five modules each time you throw. These modes include precision, elimination, QB warm up, gametime, and final drive to test your skills in a variety of settings. This combination of a video game and real-life action also means you get the chance to play against any team in the NFL with lifelike accuracy.
[tweet_box]The Wilson X Connected Football turns every game of catch into useful practice.[/tweet_box]
The actual football looks and feels just like an official game ball. Along with the game official measurements, the Wilson X Connected Football can be used as a regular ball when not connected to the app via Bluetooth. Requiring no batteries or recharging, the Wilson X Connected Football will last for 500 hours or approximately 200,000 throws. With that much practice, we might be seeing you in the Red Zone soon.
The Wilson X Connected Football is perfect for young athletes who want to improve as well as anyone interested in how they stack up to the pros. Bridging the gap between you and your favorite teams, the Wilson X Connected Football gets you into the game like never before.
Available in time for this football season, the Wilson X Connected Football can be pre-ordered to be shipped on September 8th. Both sizes, the official and the junior, retail for $199.99.
Which professional player's stats would you like to match?