9 Innovative sports devices you need to stick to your fitness goals
With health and fitness goals being among the most popular for new year's resolutions, you aren't alone if it's on your list. But, even with the entire world having the same goal, it can be difficult finding motivation. These innovative sports gadgets should help.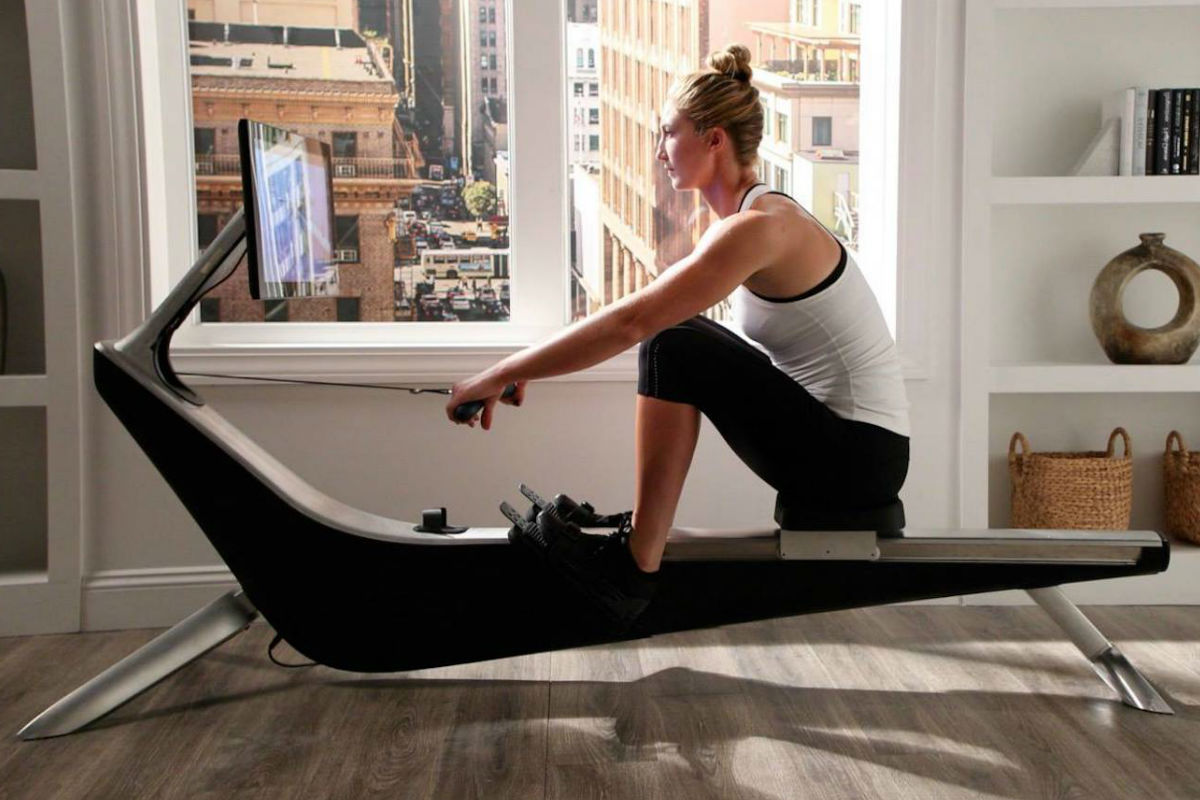 Which gadgets will motivate you for morning jogs? Technically, all you need to go for a jog is the right pair of shoes (along with clothing). But, if you want to make the most of your exercise, you might find yourself needing a little extra push to get going.
How can you workout without going to the gym? Whether it's yoga, meditation, a hard-core workout, or even Zumba, you can take good care of your body even while staying home. Here are some of the best apps and workout accessories to help you keep up with your fitness right at home!
Which gadgets motivate you to eat better? With our busy lives and so many on-the-go food options, it can be tough to eat healthy all the time. Luckily, there are smart kitchen gadgets that use technology to help you eat better right at home.
Is getting fit on your list of resolutions this year? Whether it's about weight loss, muscle toning, or strength training, getting in shape (and staying there!) can be tough without the right systems and gear. Along with hiring a personal trainer and establishing accountability, you can use the power of tech to help you. These innovative sports gadgets will help you hit your stride so you can meet and exceed your goals.
Wahoo KICKR CORE Indoor Smart Trainer
This innovative workout equipment uses advanced algorithms and flywheel technology to provide an accurate and realistic indoor training experience. Built to endure any indoor training session, the KICKR CORE comes with multiple software training options and apps to keep you motivated.
Hydrow Connected Rowing Machine
Complete with a built-in display, you can connect to four different experiences. You can choose to broadcast live from instructors rowing in the water or in a studio. Or, you can access pre-recorded river and studio rowing sessions 24/7. Or, you can access pre-recorded river and studio rowing sessions 24/7. If you need to relax a bit, you can access serene river rows complete with running water and birds.
Cubii Jr Adjustable Under-Desk Elliptical
This device comes with a built-in display monitor, making it easy to track distance, calories, RPM, and strides. Aside from counting calories, Cubii Jr engages different muscle groups and improves your posture, all while you work.
KidRunner High-Performance Jogging Stroller
This kid jogger allows you to run in your natural form and bring your child along. KidRunner challenges you to use your whole body including your upper body, arms, and hands to increase biometric performance. Made from advanced materials, the jogging stroller is exceptionally lightweight and strong.
Tonal Intelligent Fitness System
This personalized gadget offers interactive video exercises that are driven by machine learning. Tonal combines a whole gym and personal trainer into one system, allowing you to use it in your own home whenever you want.
GoofBoard Surfing Balance Board
This surf simulator rides rail to rail, making it an ideal trainer for any board sports. Likewise, the parallel roller boards help you work on your heel to toe balance skills. GoofBoard is a useful tool for beginning surfers since it allows you to practice pop-ups until you get it right.
BUFF-UP Home Workout Board
Mixing balance and weight motions, BUFF-UP produces intense full body workouts. Additionally, the BUFF-UP is a durable and versatile device. Featuring four angles, you can perform up to 16 positions. Likewise, the workout board offers a whole range of exercises and prevents you from getting bored.
Micore Fitness – The Ultimate Core Workout From Your Home
MiCore is a new and exciting way to exercise your core. React to the lights to make your core workout more fun and engaging. The five programs (Quick Start, Reaction, Knock-out, T-reps and T-time) are easy to set up and use and offer great variety.
Escape Fitness Deck 2.0 Portable Workout Platform
This versatile tool offers 16 configurations for cardio and strength workouts, making it ideal for any studio or home gym. The Escape Deck 2.0 provides target zones for additional programming options for BODYPUMP and stepping sessions.
Which sports gear would you use? Share with us in the comments below.
The Gadget Flow Daily Digest highlights and explores the latest in tech trends to keep you informed. Want it straight to your inbox? Subscribe ➜