CES 2017 Day 1 – Razer Project Valerie, LEGO Boost and More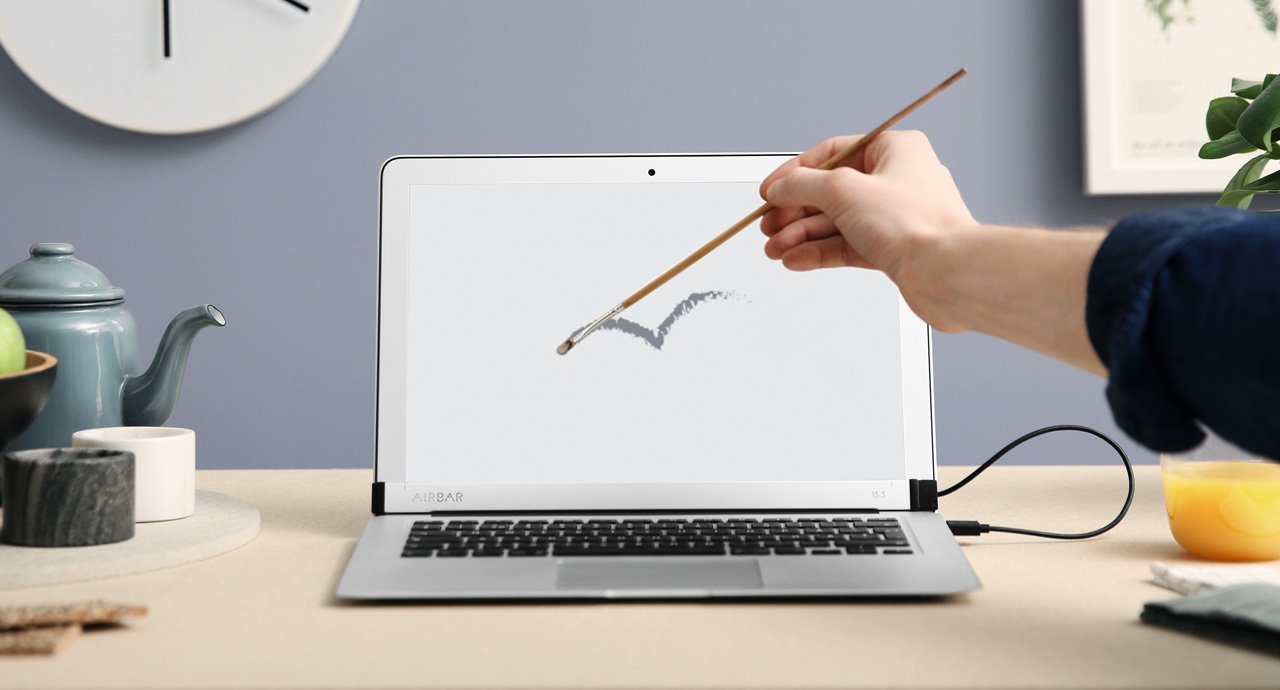 After the pre-CES 2017 hullabaloo, we were sure there's a lot of technology coming up this year. And we were right! CES 2017 is overflowing with innovative gadgets. There are smart robots, a three-screen laptop ? and so much more. In addition, you have the automotive tech driving through the event around the clock. It's a tech extravaganza and we are happy to be able to feature all these amazing technologies on our platform. But, it's tough to keep a track of all of them at once. So, like we have done for the past years, here we are with the best gadgets from CES 2017 Day 1. This will be followed by our best tweets and Instagram posts from the day.
Introducing the Samsung Quantum Dot Curved Monitor. This one is for the modern gamers. It also delivers visually stunning picture quality and is available in 27- and 31.5-inch variations. The 1,800R curvature and an ultra wide 178-degree viewing angle will make it easy for you to view content from any angle of the room. You can adjust the monitor in a horizontal or vertical position.
Bring home a personal assistant in the form of the Olly Smart Robot Assistant. It has got a personality of its own which evolves with your interaction patterns. So, you can use it to make your daily conversations more enjoyable. The robot will allow you deliver an accurate speech and emotion interaction at the same time.
If you want to get a touchscreen sensor for your MacBook Air, get an AirBar. This is a unique plug-and-touch solution for your MacBook Air. What it does is pretty simple. It just makes your MacBook screen touchscreen compatible. As a result, you will get a brand new way to interact with your MacBook.
Step into the future of computing with the Dell 27 Ultrathin Monitor. Measuring a full 27 inches diagonally, this HDR-supporting monitor is enticingly thin. In addition to the remarkably slim profile, it supports higher contrast and color range than others on the market.
The EyeQue Personal Vision Tracker is a super convenient way to check your vision and keep track of it over time. The EyeQue team has developed a small optical device and smartphone app (based on an MIT patent) that makes vision assessment possible anywhere, anytime. After a few rounds of measurements, you will receive a set of "EyeGlass Numbers" which can be used to purchase glasses online.
Grocery shopping will be easy and hassle-free with the Genican Barcode Scanner for Garbage Cans. This smart device adds barcode scanning to your garbage bins. It takes the process of making grocery lists to a completely new level altogether. All you have is attach the Genican to your garbage can.
Take your hair care to the next level with the Withings Hair Coach Smart Brush. Teaming up with L'Oreal, this smart tracking company has produced a revolutionary brush. Connecting to your device, the Hair Coach Smart Brush uses sensors to give you feedback on your hair. With each stroke, the device captures brushing patterns, identifies wet and dry hair, and even has a built-in microphone.
Controlling your shower just got a whole lot easier with the U by Moen Smart Shower. The customizable shower technology and mobile app make it a perfect must-have for your everyday life. Now you can customize your shower even before stepping in. All you have to do is control the settings from your smartphone.
LINK Ultra Compact SSD
Carry all your data in the palm of your hand with the LINK Ultra Compact SSD. The 48-layer solid-state V-NAND drive provides greater speed and reliability. The fast read/write speeds will also enable you to download 5GB HD movies in seconds. In addition, the super compact design and non-moving parts make the design pretty durable for everyday use.
If you need more real estate for your laptop, the HP 15-inch Spectre x360 Convertible Laptop is definitely worth going for. It's a 15.6-inch edition of the new Spectre x360. This laptop features a 4K IPS-based touchscreen and has better graphics. The laptop brings back the missing ports from the previous edition.
Embrace the future of robotics with the Kuri Intelligent Home Robot. Complete with a delightful demeanor, this robot offers true interaction for your family. Incredibly, Kuri can respond to voice commands thanks to a four-microphone system. This means the robot can pick up your audio from any direction as well as reply. In response, Kuri lights up, produces expressions, and uses sounds to confirm your command.
Enjoy the power of virtual reality in a smaller and sleeker form with the R-8 Mixed-Reality Smart Glasses. They also bring the power of mobile virtual computing to early consumer adopters. They also weigh just 4 ounces. You get to experience high definition resolution with a 40˚ field-of-view (FOV).
Make your wine tasting the best time of the day with the D-Vine Smart Wine Bar. The smart system will set the right temperature for every wine you select. It will also decant it for you from a dispenser. The embedded tablet with the system acts as a wine assistant. Together, this system takes the whole process of wine tasting to a new level.
Keep your cat well fed in a natural way with the Catspad Automatic Cat Feeder. This pet feeder will monitor your cat's eating habits on a regular basis. You can stay in the loop with the corresponding mobile app. The system works as a smart water and food dispenser. Together they make a perfect food setup for your cat.
Thanks to FLIR Duo, you can now make your drones have a thermal imager, too. This is a compact and lightweight design for the modern drones. The FLIR Duo has the natural shape of most action cameras. You will get used to features like onboard recording and real-time remote control of camera functions over PWM.
Teach your kids the art of coding in a fun way with the new LEGO Boost Robot Building Kit. It is a 543-piece LEGO set for kids who want to learn the basics of coding. The LEGO blocks look just like the regular ones, but the difference lies in the Boost bricks.
You will never be away from a network with the new Garmin inReach Explorer+ Satellite Communicator. This handheld device will provide 100% global Iridium satellite coverage from anywhere in the world. With this communicator in hand, you will never be out of reach or in a no-network zone. A perfect must have for the outdoor enthusiasts.
FOVE VR Headset gives you the feel of human connection in the virtual world. Look, laugh, and communicate naturally with virtual characters and other players. By implementing FOVE technology, game developers can create genuine two-way interaction experiences in virtual worlds. It also enables simulated light field rendering based on a person's real-time field-of-view. This creates a sense of presence and immersion.
Simplify your hands-free setup with the Sony Wireless Earbuds. Intuitive and compact, these earbuds effortlessly slip into your ear for uninterrupted audio. Thanks to their ergonomic shape, they remain in place no matter how you move. The undeniable quality of Sony gives these earbuds the stunning audio they need.
Never lose track of your belongings anymore with the Pixie Bluetooth Tracker. This is one of the best trackers for discovering your misplaced items quickly. Just like you do with your Pokemon Go. Pixie makes the entire process of looking for a belonging more fun and enjoyable. It works with the help of a mobile app. You just have to apply the first Pixie point to the back of your iPhone. Then, attach the other points to your most prized valuables and get tracking.
Turn your child's exercise into education with the Think and Learn Smart Kids Cycle by Fisher-Price. This fun and fantastic bike encourages kids to cycle faster and learn more. Like a small version of an exercise bike, this one has a tablet stand on the front for app pairing. Connecting with the game, kids can pedal faster to play and win.
Now you can easily track your pets of any size with the Whistle 3 Pet Tracker. This new version is smaller in size and better in functionality. It allows you to track your pet's activity throughout the day from your smartphone. In addition, you will also be able to track your pet's location in case they run away.
Take your entertainment to a new level altogether with the Sony BRAVIA OLED A1E Series TV. This combines superior picture quality with Acoustic Surface sound system. Additionally, the 8 million self-illuminating pixels bring a magical visual experience. They producer a richer and more lifelike display. The screen is incredibly thin and also delivers spectacular audio.
[tweet_box] #CES2017 Day 1 Highlights from Gadget Flow is here! Check now! #GadgetflowCES2017 [/tweet_box]
Thanks to the Razor Project Valerie, immersive gaming is about to get better. This is the world's first triple display laptop. So, instead of using a single display, you now get to use three. And these are 4K displays. No matter where you go, you can now carry a 12K desktop setup with you. This entire design is highly portable and perfect for working on the go.
There many be many projectors on the market, but the Sony Short Throw 4K Projector is surely one of a kind. This is undoubtedly a compelling design for your living room. The metallic masterpiece will project a 100-inch image on the wall from a distance of just six inches away. In addition, the projector weighs only 77 pounds and is about 3 inches wide.
Best From Social Media
We are at the Venetian now…Anyone nearby? #CES2017 #gadgetflowces2017 ???@evanvar @CassieOusta pic.twitter.com/LvX7xC90eW

— The Gadget Flow (@TheGadgetFlow) January 5, 2017
Great interview by @TechCrunch ??? #ces2017 #gadgetflowces2017 pic.twitter.com/U0inJjgn7r

— The Gadget Flow (@TheGadgetFlow) January 5, 2017
And here we are….inside Day 1 of #CES2017 ???? #gadgetflowces2017 pic.twitter.com/ymXzYW2Fqa

— The Gadget Flow (@TheGadgetFlow) January 5, 2017
We just met Phoebe from the @EyeQueCorp team! Woohoo! ❤️?? #CES2017 #gadgetflowces2017 #smartliving pic.twitter.com/z3X3WzxTWu

— The Gadget Flow (@TheGadgetFlow) January 5, 2017
Check the @grillbots in action ????? #CES2017 #gadgetflowces2017 pic.twitter.com/GBPDaATqdL

— The Gadget Flow (@TheGadgetFlow) January 5, 2017
That feeling when #VirtualReality makes you go wow! Kudos @kino_mo_ ??? #CES2017 #GadgetFlowCES2017 pic.twitter.com/yO76NazZ0I

— The Gadget Flow (@TheGadgetFlow) January 6, 2017
For more CES 2017 news and update, here's where you can find us.