10 Top-rated wireless earbuds for everything from the gym to your commute
Are you the type to listen to music all day? Or simply wish you could? Wireless earbuds are becoming a staple for every tech lover; they're highly portable, well-equipped, and comfortable to wear for any activity.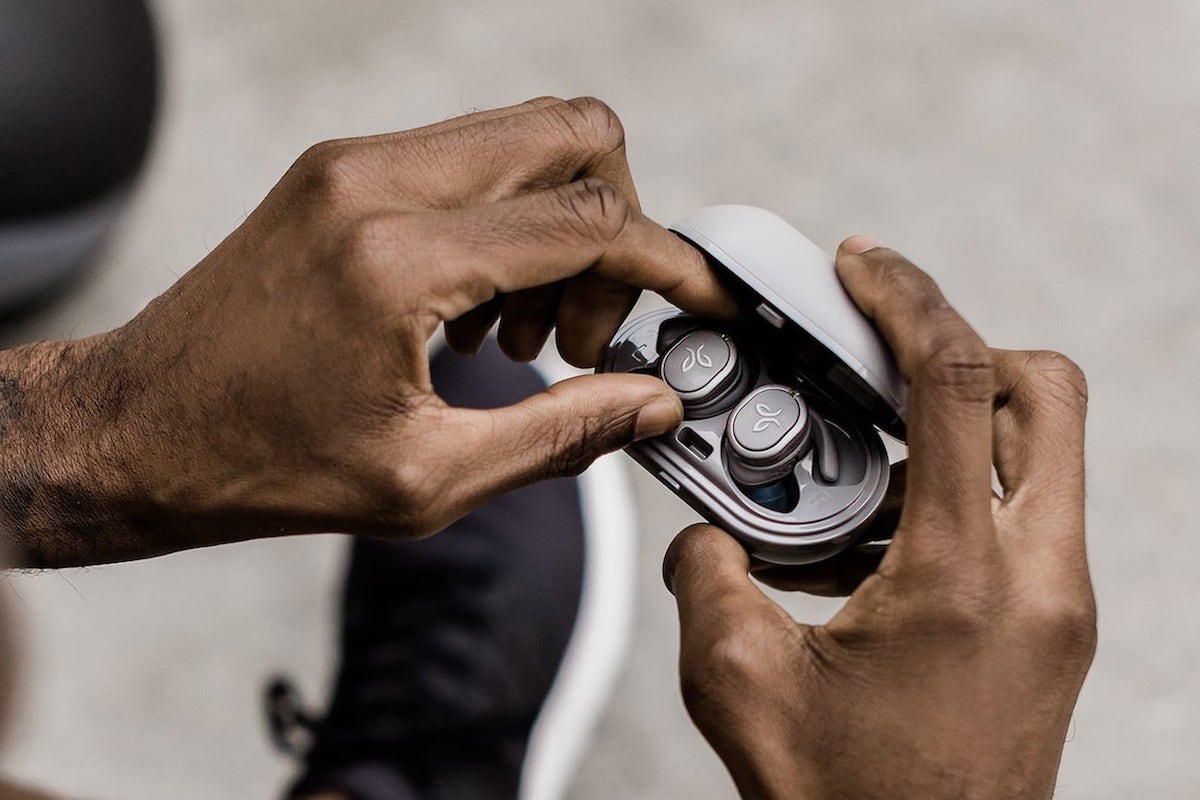 Where can I find the best earbuds? Go minimal with your everyday audio and check out these smart and stylish earbuds.
Which are the best headphones I can find today? No matter how beautiful your headphones look, they need to deliver quality sound and optimal comfort to be worth the purchase. We've curated the 7 best headphones that you'll love to use no matter your lifestyle.
Which are the best everyday carry gadgets I need to see? It's not just about what you carry, it's how you carry it. Check out some of our favorites here.
We live in a world where audio goes with us wherever we go whether that's on our commute, at the office, or even the gym. There's been so much innovation in the space of personal audio; it seems like we're lightyears from the original headphones that came with the Discman.
Not only do we see improved sound, but personal audio systems are also more comfortable, totally adjustable, and offer smart features. But, which ones you should buy depends on what you need them for. Check out these top-rated wireless earbuds for everything from the gym to your commute.
Jays m-Seven True Wireless Sweat-Proof Earbuds
Designed in Sweden, the m-Seven Earbuds are made for your sweatiest of workouts. The sweat-proof design still pumps out crystal clear audio no matter how intense your day gets. And, you also get smart assistant access to stay connected on the go.
Beats by Dre Powerbeats Pro High-Performance Earphones
An iconic brand in the audio world, the Powerbeats Pro are complete with over-ear hooks to stay in place while you work out. They can also hold up to all the sweat and water you throw their way while delivering balanced sound and dynamic range.
Cambridge Audio Melomania 1 Bluetooth Wireless Earphones
The Melomania 1 are all about listening time. In fact, they'll play for nine hours straight before needing to be recharged. When they do, just use the included charging case to get an extra 36 hours of listening time. Did we mention you also get access to Siri and Google Assistant?
Jaybird RUN XT True Wireless Sport Headphones
Pairing premium audio with practical functionality, the RUN XT offer a true wireless design that can withstand all your sweat. Complete with interchangeable tips and fins, they'll stay in place whether you dance, play basketball, or lift weights.
Phiaton BOLT True Wireless Earphones
Delivering rich audio no matter the genre, the BOLT Earphones feature custom-made balanced armature drivers. As a result, you get high-resolution audio whether you're listening to a podcast or your favorite station. When you want bigger sound, the charging case doubles as a portable Bluetooth speaker.
Bang & Olufsen Beoplay E8s 2.0 Wireless Earbuds
Certainly on the more expensive end, the E8s 2.0 are totally worth it. These powerful earbuds are expertly tuned by Bang & Olufsen acoustic engineers. Plus, they're complete with leather and brushed aluminum for a look that's as premium as the audio.
Mpow Cheetah Wireless Sport Headset
On the other hand, the Mpow Cheetah is an impressively affordable headset that lets you cut the cord for good. Despite the low price tag, you get flawless Bluetooth connection, an 8-hour battery life, and an IPX5 waterproof rating to hold up to any activity.
JBuds Air True Wireless Earbuds
Light in weight and on price, the JBuds Air provide four hours of playtime, plus an extra 10 with the charging case. They feature intuitive built-in controls so you can manage the volume and your songs with the touch of a button.
Skullcandy Push Truly Wireless Earbuds
Made for comfort, the Skullcandy Push Earbuds come with FitFin Gels so they'll fit exactly how you want. You get six hours of playtime along with direct access to the smart assistant on your smartphone, all hands-free.
Master & Dynamic MW07 True Wireless Earphones
There are wireless earbuds and then there are the MW07 Earphones. Equipped with 10mm Beryllium drivers and optical sensors for precise audio delivery, these earbuds will blow you away with their quality. Plus, you get a total of 17.5 hours of listening time thanks to the charging case.
Which one of these would you buy? Share with us in the comments below.
The Gadget Flow Daily Digest highlights and explores the latest in tech trends to keep you informed. Want it straight to your inbox? Subscribe ➜