5 Kickstarter marketing tips to jumpstart your campaign
If you're running a Kickstarter campaign and having trouble making it work, here are some of the best Kickstarter marketing tips that can help you jumpstart your campaign. From enhancing engagement to third-party Kickstarter marketing services, crowdfunding promotion has evolved a lot over the years.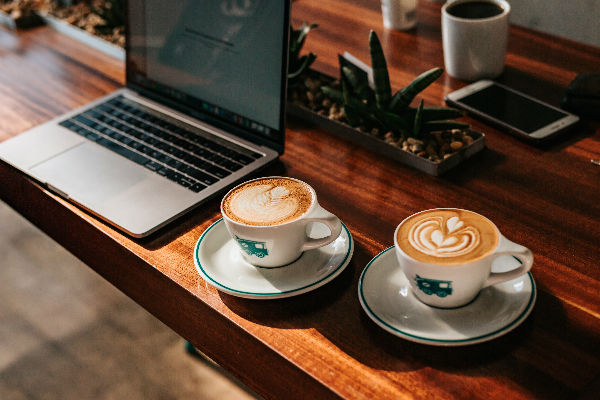 How can you get valuable feedback for your crowdfunding campaign? Proper feedback comes from potential backers. With Crowdinsight, you can get relevant and actionable feedback to take your crowdfunding campaign to the next level.
How can you use Instagram for crowdfunding exposure? From mastering stories to carousel posts, Instagram has been a tricky yet advantageous platform for online marketing. Here's how you can leverage the same for your campaign.
What are some of the most common mistakes in crowdfunding? Like every other form of business, crowdfunding has its own strategies and procedures. By failing to do them on time might just be the sole reason for failure.
Over the years, Kickstarter has become one of the most prominent platforms in crowdfunding. With that popularity comes the challenge of making your campaign stand out. If you don't get the initial attention from prospective backers in the first 48 hours from launching, your campaign might take a slower start than others. So, how can you enhance your campaign exposure right from the beginning? Based on the 4000+ crowdfunding campaigns we've worked with so far, here are some of the most valuable Kickstarter marketing tips you can use to jumpstart your campaign.
Respond to comments on time
When it comes to crowdfunding campaigns, potential backers are all about the details. For that reason, it's imperative that you not only respond to every query that comes your way, but that you do it in a timely fashion. In addition to messaging you via Kickstarter, potential backers might also email you or even leave comments on social media. It's ideal to respond as quickly as possible to help generate more interest and boost your credibility. The faster you respond, the better chance you have of converting viewers into backers.
Be active on social media
Social media isn't just for responding to questions. You also have to be active. In fact, your social media activity should ramp up even before you launch your campaign. This will help generate buzz and drive more interest so you can convert viewers from your launch. The best channels to use are Facebook, Twitter, and Instagram. Make use of the various features on each of the platforms such as Instagram Stories and Facebook Live. This level of interaction with your audience will only serve to propel your campaign further.
Work with reputable Kickstarter marketing services
Of course, there are plenty of marketing companies out there, but a select few have the experience and knowledge for crowdfunding campaigns. Whether you choose BackerClub, Gadget Flow, or a company like Fetch & Funnel, these services will help you enhance the reach of your campaign thanks to their dedicated audiences. Each service works in a unique way and differs from the others. If you want to learn more about them, we have already curated our favorite crowdfunding promotion services for you to view.
Go live on your Kickstarter campaign page
One of the most overlooked features of Kickstarter is Kickstarter Live. Much like Facebook Live, this allows you to stream to your audience in real time so you can interact, resolve queries, and push your reach even further. Make sure to regularly promote your scheduled time to go live across all your social media channels. Then, prep a list of topics you'd like to discuss so you can cover as much as possible without running out of time.
Have exclusive rewards for the early backers
Finally, ensure your first backers feel special by pampering them with special rewards. You can do this either with gifts or specific early bird and super early bird pledges. This doesn't just make them feel special but it also helps you close the early segment of your goal even faster.
Do you have any Kickstarter marketing tips to add to our list? Share with us in the comments below.