Nuke Venom modular sunglasses are easy on the eyes
When you buy a pair of sunglasses, you're usually stuck with that design. But the Nuke Venom range of modular sunglasses lets you swap parts and add your own prescription lenses.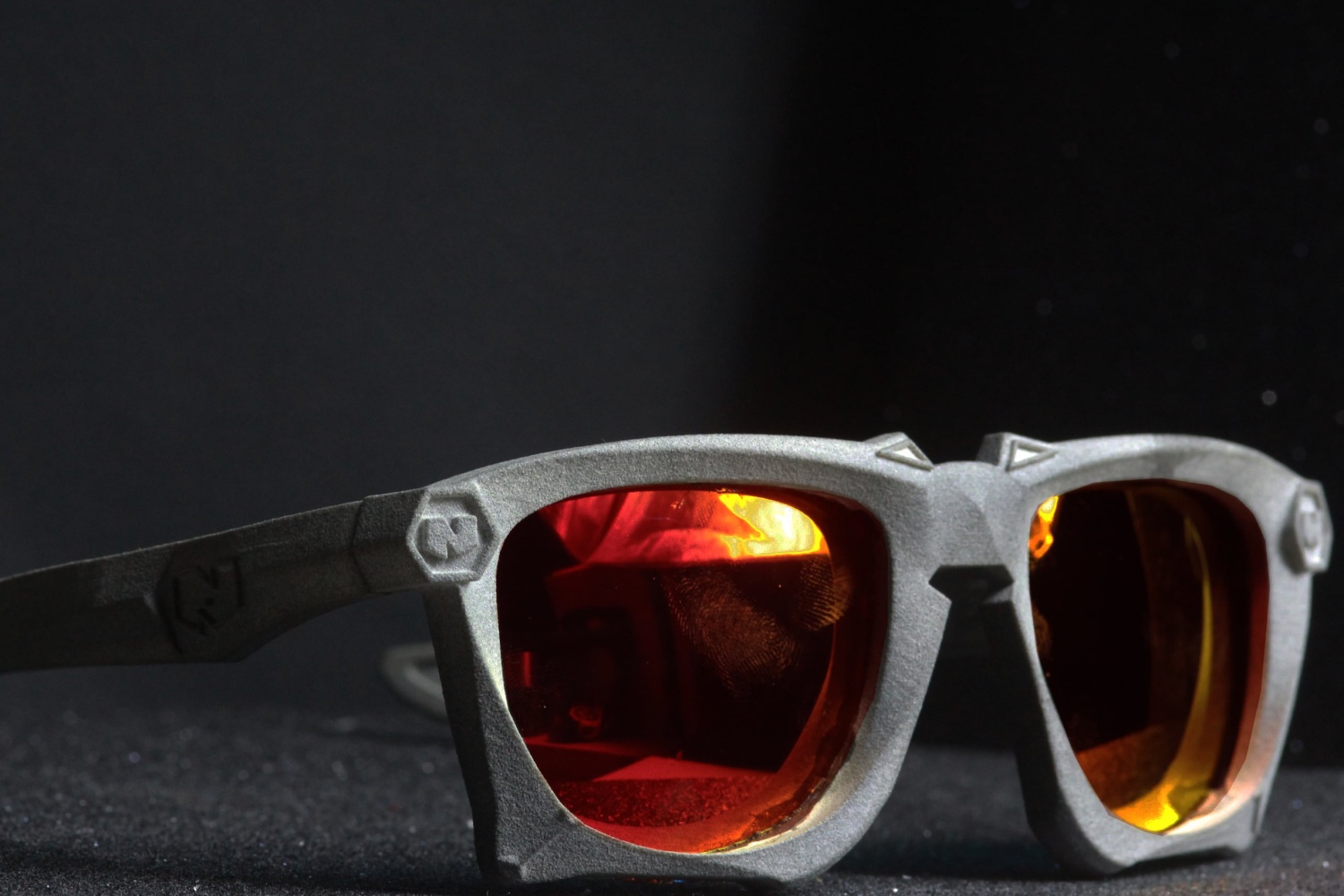 What are modular sunglasses? Eyewear with parts that are interchangeable, such as lenses, arms, and other parts of the frame.
What are the benefits of modular sunglasses? Depending on the glasses, you may be able to change the kind of lens and adopt a new look.
What are the best modular sunglasses in 2019? The new Nuke Venom range offers total flexibility, and the carbon fiber composite frames are virtually unbreakable.
When you pick a pair of sunglasses, you are usually tied to a particular mix of features. While Wayfarers invoke a sense of sixties style, wraparound eyewear is better suited to sport. Rubberized arms provide a better grip, and polarized lenses provide better vision in the face of intense sunlight.
The new Nuke Venom range of modular sunglasses offers something a little different. They have been designed to be customizable, with arms that can be swapped in seconds and an Rx clip for prescription lenses. In addition, they are made from a strong carbon fiber composite that can survive any outdoor adventure.
How strong are carbon fiber sunglasses?
When car makers and aeronautical engineers want to reduce weight while maintaining strength, they tend to use carbon fibers. Measuring just 5–10 micrometers in diameter, these filaments work together to form a material that can flex without breaking.
[tweet_box]The Nuke Venom range of modular sunglasses lets you swap parts and add your own prescription lenses[/tweet_box]
The folks at Nuke Optics have chosen to use a carbon fiber composite for their new Venom sunglasses. This material offers many of the same benefits as pure carbon fiber, including high tensile strength. In other words, these sunglasses are pretty hard to break.
The composite doesn't come with an aeronautical price tag, but these sunglasses certainly look the part. There are three designs in this carbon fiber range, each offering a sleek look.
The Stinger is a traditional wraparound frame, and Hellfire adds a modern twist to rectangular lenses. Meanwhile, the Outlaw 11 is more retro square — albeit with supercar trimming.
Modular design
Aside from being strong, these frames are easy to customize. For instance, you can easily swap the arms on your Venom frame. Nuke makes a range of cool designs, from striking lime green to clean white.
In addition, two of the frames offer full support for prescription lenses. You simply clip them onto the inside of your Venom, and adjust the nose rest for comfort.
"A solution designed to solve 99% of the problems eyewear users face on a daily basis. A single modular eyewear system for sunglasses and eyeglasses that are interchangeable, Rx prescription friendly and made entirely from carbon fiber composites." — Nuke Optics on Kickstarter
What we ❤️
Building sunglasses with carbon fiber is a good idea. Making them customizable is even better. We also love the fact these sunglasses are Rx ready.
Future designs
Nuke Optics have three more frames lined up as stretch goals for this campaign. And speaking of goals — Liverpool fans can also grab the red Koptalk version of Venom frames.
Availability
– Kickstarter: Until January 7th
– Pledge: $43 USD
– Delivery: April 2019