MC is a luxury watch you can actually afford
All too often, the watches we admire in glossy magazines are financially out of reach. MC is different — this luxury watch offers iconic style and great build quality at a price anyone can afford.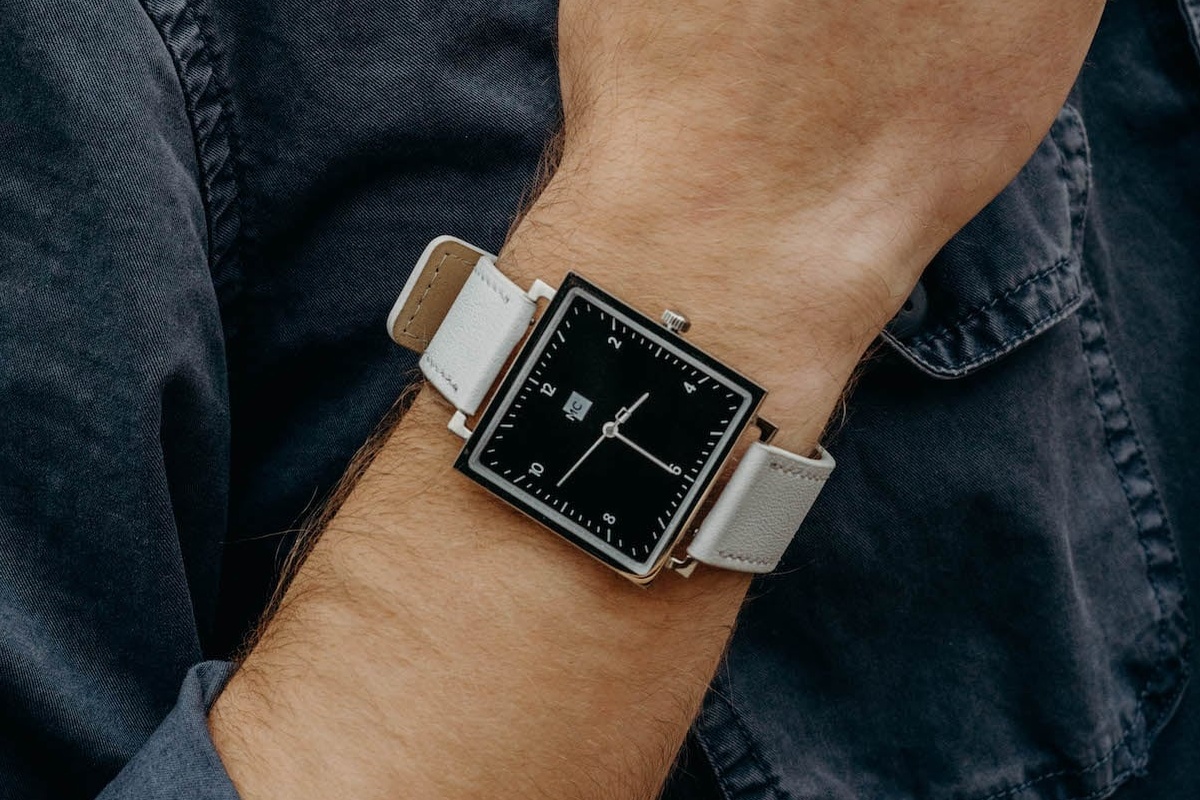 Is it worth buying a Rolex? Maybe. Such watches hold their value as investments, but they retail at around five times their material worth.
How come luxury watches are more affordable these days? Thanks to crowdfunding, many new brands have entered the market, driving prices downwards.
What is the best affordable luxury watch? With a funky square face and great build quality, the MC Watch offers style and substance for under $100.
Buying a high-quality watch is never a bad investment. Such timepieces are built to last, and anything from Rolex or Timex will only appreciate over time. However, most of us don't need a financial asset to tell the time. We just want something that looks good and works reliably at an affordable price.
The MC Watch fills this gap perfectly. This stunning timepiece is visually striking, thanks to a unique square face. It uses the best Swiss technology to tell the time, and bulletproof glass to protect that handsome face. Best of all, you can own this luxury watch for under $100.
Why are big brand watches so expensive?
In the days when watches were crafted by hand, it would have been easy to understand the high price of revered brands. But in the age of automated manufacturing, why are we still paying so much?
The answer is quite straightforward: good branding and big profit margins. After decades of prominent advertising and sponsorship, everyone knows these names.
Such popularity allows such brands to raise their prices. In many cases, the big companies simply add their name to existing designs.
Raj Badola, the founder of MC, wanted to do things differently. He dreamt up his own design and put effort into developing his product. The end result is a true luxury watch without the vast price mark-up.
[tweet_box]This luxury watch offers iconic style and great build quality at a price anyone can afford[/tweet_box]
Square face
Aside from the inspiring backstory, the MC Watch stands out thanks to a square face. This bold design perfectly frames the time and adds a slice of contemporary style to your overall look.
The case measures just 7mm thin, and there are three colors of watchface to choose from. In addition, you can pick from three interchangeable leather straps.
The MC Watch also stands out in terms of build quality. The case is machined from high-grade 316 stainless steel, while bulletproof sapphire glass protects the face. Inside, a Swiss Ronda 763 movement keeps perfect time.
"When Raj set out to build the very first MC, he refused to commit the cardinal sin so many watch brands have done in the past (and are still doing today) — finding a white label product and slapping a logo on it."

"He scoured the globe for the best materials and came up with a provocative but oh-so-stunning square-faced design that gave the MC an edginess you'd have to run your fingers along to fully comprehend." — MC on IndieGoGo
What we ❤️
"Luxury" is a term that usually refers to something expensive. But with the MC Watch, you won't have to drain your bank balance to enjoy high-end craftsmanship and design.
Future designs
At the moment, the 32mm MC Watch is one-size-fits-all. Going forward, we would love to see some other sizes.
Availability
– IndieGoGo: Until June 6th
– Pledge: $89 USD
– Delivery: July 2019