7 Everyday essentials you can carry in your bag or backpack
There's something comforting about knowing you're carrying everything you need for the day. While some of your gear might be pocket-sized, a lot of what you need is backpack-sized. Here are some essentials to see you through the day that can fit right in your bag.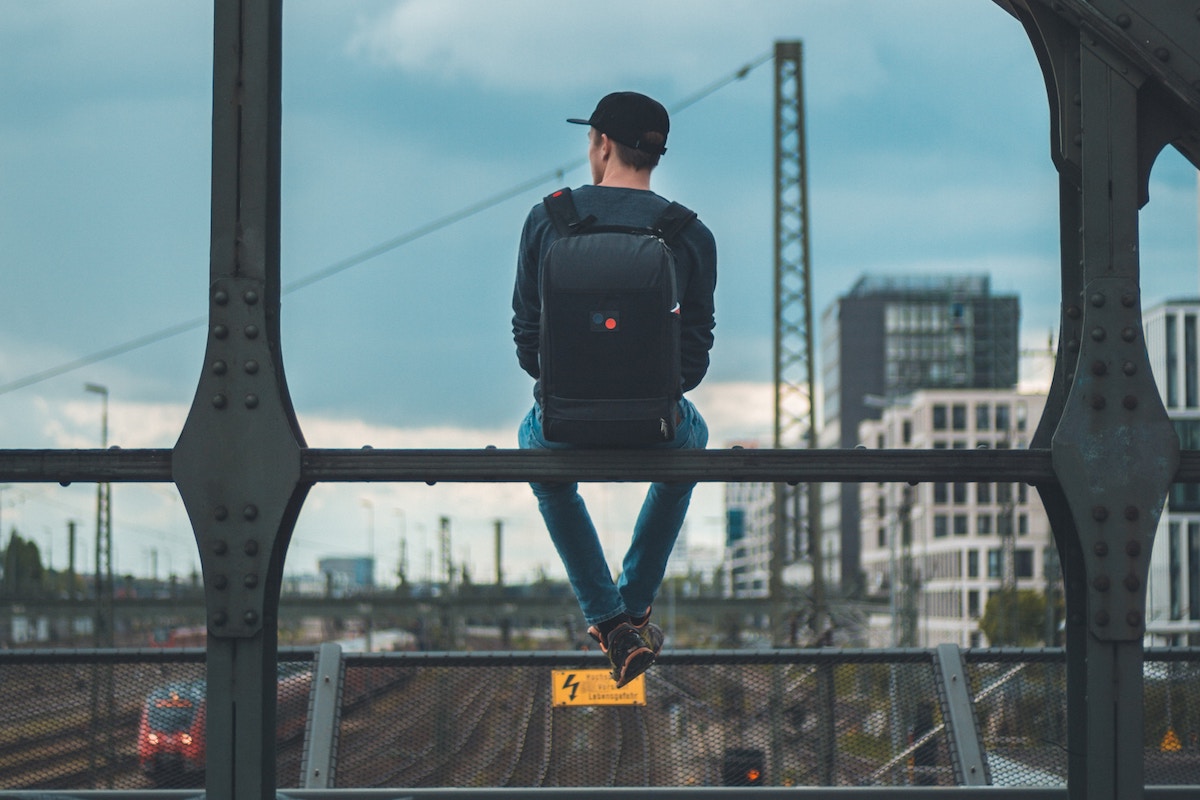 Which backpacks can help you stay more organized on your commute? Whether your commute is 15 minutes or 50, the way you carry all your gear can really affect how dreadful your journey is. Make sure you have a backpack that can handle the journey as well as all your stuff while keeping it in reach.
Which everyday carry essentials can easily fit in your pocket? Since the first pocket watch and the original wallet, humans love carrying practical gear in their pockets. Centuries later, we've come leaps and bounds in what we deem necessary and, even then, it's different for everyone.
Where can you find more everyday carry items? It's not just about what you carry, it's how you carry it. Check our list of everyday carry favorites in our category here.
When it comes to everyday carry, people usually focus on what fits in your pockets. While this is helpful to maintain the small form factor trend, it can be limiting for some products that just need to be a bit bigger.
Check out these everyday essentials you can carry right in your bag or backpack.
iRoller Liquid-Free Touchscreen Display Cleaner
This device effectively cleans any display without using any liquid. After use, your screen will look bright and new, making it more effective than a microfiber cloth. The iRoller is one of those items you always wish you had on you and, because it's compact, you totally can.
Beyond Ink Luxury Smart Pen
This modern device combines five useful features into your favorite writing accessory. Offering multifunctional use, the Beyond Ink Pen seamlessly integrates with your workspace essentials. Made of brass and stainless steel, the luxury smart pen includes a Lamy ballpoint pen tip for attractive and clear writing. Pop it in your backpack to always have the write pen for the job.
Kombine Swing Vault Storage Water Bottle
As water bottles become the norm to take everywhere, they can be cumbersome to lug around on top of everything else in your everyday carry. With the Kombine, you can keep everything you need at arm's reach and organized in one place, all while staying healthy and hydrated. Ideal for daily use, this eco-friendly water bottle has a built-in Swing Vault. It's like a bag for your water bottle which you can effortlessly carry in your bag.
The Principals Liquid Body Flask
Made using a process known as hydroforming, this unique flask actually features stainless steel construction. The Liquid Body Flask has two sheets of surgical-grade stainless steel, which are welded to each other. Water pressure then inflates the flask, resulting in a slightly different shape each time. Because of this, it can conform to the shape you need to fit in your bag with everything else you need to carry.
KICKCHARGE Pre-Charged Emergency Smartphone Charger
This pre-charged, single-use, emergency smartphone device is compatible with iPhone and Android phones. Unlike traditional power banks, KICKCHARGE comes fully charged and ready to use. Featuring a lightweight and compact design, KICKCHARGE is perfect for stashing in your bag in case of dead battery emergencies.
Chipolo Card Thin Wallet Tracker
The creators of the sought-after tracking chip are back with more convenience than ever. The Chipolo Card looks, well, like a card. Measuring just 2.15mm thick, it's about three times the thickness of a credit card. However, this card carries with it a special purpose. Inside is technology to let you know the whereabouts of your wallet, purse, or bag. With a set it and forget it functionality, you can toss it in your backpack for total peace of mind.
mophie powerstation PD XL Portable Battery
This device works with tablets, smartphones, and USB-A and USB-C compatible devices for convenient charging from anywhere. Additionally, the powerstation PD XL charges your iPhone more than two times faster than other chargers. Delivering up to 18W of power to your smartphone, it only charges at the speed your device can handle.
Which of these will you start carrying? Share with us in the comments below.
The Gadget Flow Daily Digest highlights and explores the latest in tech trends to keep you informed. Want it straight to your inbox? Subscribe ➜